36 Powerful Women Who Showed Up At Marches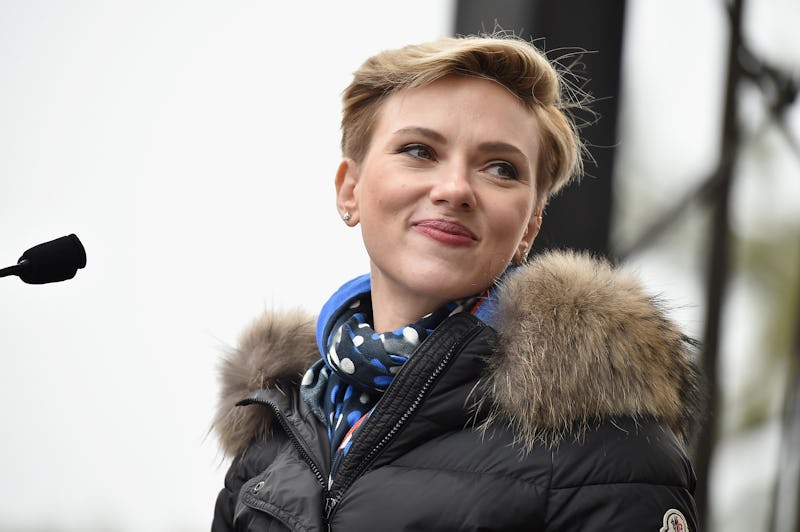 Theo Wargo/Getty Images Entertainment/Getty Images
On Saturday, one day after Donald Trump was sworn in as the 45th President of the United States, millions of women across the globe took to the streets to march for gender equality. Adding some star power to the crowds were plenty of powerful women at the women's marches standing in solidarity with their fellow feminists in the battle for equal rights.
Some celebrities announced before the event that they would be participating, and some decided to work closer with the organizers. Alicia Keys, America Ferrera, Ashley Judd and more were all expected, as well as Planned Parenthood President Cecile Richards, whose organization partnered with the Women's March. The iconic feminist leader Gloria Steinem even said she would be a co-chair.
Many celebrities, and especially actresses have spoken out in recent years about gender equality and equal pay in Hollywood. Now, they are putting their words to action as they march in rallies across the country to hold the government accountable for its words and actions that have been disparaging to women. Protestors have cited Trump's comments that he could grab women, as well as other views held by his administration including Vice President Mike Pence's views on homosexuality and the looming threats to reproductive freedom as a rallying cry for a new movement to assure women's rights.
Below are some of the powerful women lending their voice to the cause.
1. Gloria Steinem
2. Amy Poehler
3. Lena Dunham
4. Jenny Slate
5. Amber Tamblyn
6. America Ferrera
7. Cecile Richards
8. Janelle Monae
9. Alicia Keys
10. Amy Schumer
11. Jessica Chastain
12. Zendaya
13. Janet Mock
14. Scarlett Johansson
15. Ashley Judd
16. Gina Rodriguez
17. Mandy Moore
18. Elizabeth Gilbert
19. Ariana Grande
20. Sophia Bush
21. Chrissy Teigen
22. Chelsea Handler
23. Charlize Theron
24. Connie Britton
25. Katy Perry
26. Maggie Gyllenhaal
27. Melissa Benoist
28. Helen Mirren
29. Cynthia Nixon
30. Diane Guerrero
31. Gillian Anderson
32. Kristen Stewart
33. Cher
34. Lauren Dern
35. Brie Larson
36. Madonna
It's so important to have women with a national or global platform join in the effort to achieve equality. To see celebrities giving of their time to march hand in hand with women from across the world is the best sign of hope we can get from them following the inauguration of Trump. It tells us that we're not alone in fighting this battle and that all of our resources can be combined to take on the new administration. As Meryl Streep said during her Golden Globes acceptance speech,
This instinct to humiliate, when it's modeled by someone in the public platform, by someone powerful, it filters down into everybody's life, because it kind of gives permission for other people to do the same thing. Disrespect invites disrespect. Violence incites violence. When the powerful use their position to bully others, we all lose.
Now more than ever we need to remember those words and let them guide us, even after the march ends and the long work of the next four years begins.