37 Books Coming Out In April To Add To Your Reading List Right Now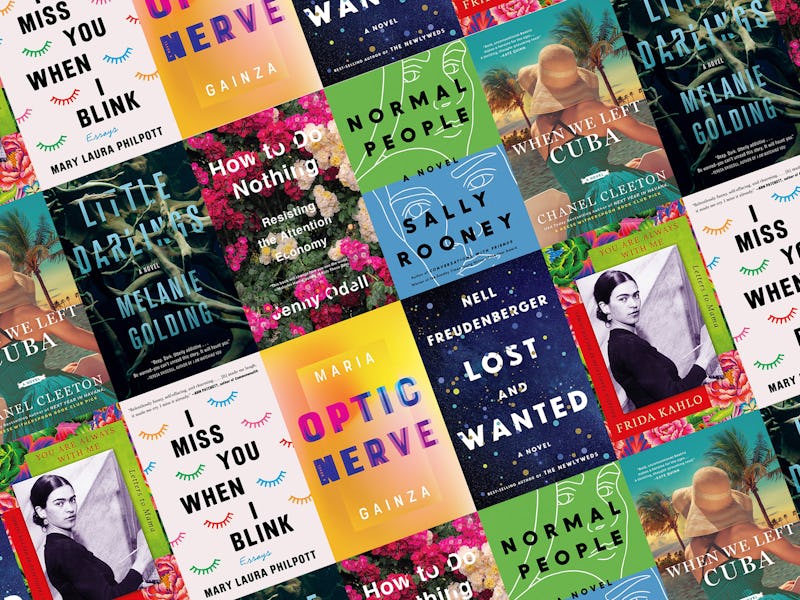 If you — like me — made a resolution back in January to read more books this year, you are probably feeling the heat right about now. I haven't kept up with my rigorous resolution (10 books a month — what was I thinking?) but that doesn't mean that I haven't read some incredible books this year, a few of which are included on this list of 37 new books coming out in April 2019. Whatever your literary tastes, there's something on this lineup that will help you hit your reading goals for 2019.
My two favorite books of the year (thus far) are both included on this list: Optic Nerve by María Gainza and Normal People by Sally Rooney. You've probably already heard a bit about the latter book: It was released in the U.K. in 2018 to rave reviews. It was longlist for the Man Booker Prize, the Dylan Thomas Prize, and the Women's Prize for Fiction, among other accolades. But you may not have heard about Optic Nerve, a dazzling novel-in-translation about an Argentine woman who is obsessed with art and tells her story through the lens of the artists whom she admires.
There are 35 other books to discover below — here's what to look forward to in April 2019: