Reese Witherspoon's New Book Club Pick Is Perfect For Your Day-Off Reading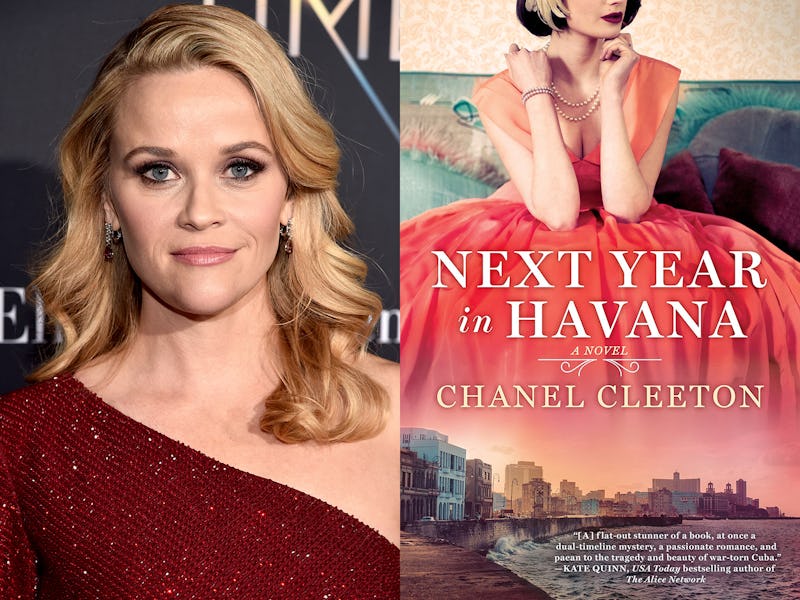 Alberto E. Rodriguez/Getty Images Entertainment/Getty Images
Reese Witherspoon has selected yet another fantastic novel for her online book club. Reese's Book Club x Hello Sunshine will read Next Year in Havana by Chanel Cleeton during the month of July, and this Cuban-set historical novel is just what you need to get that ~extra-summery~ feeling.
Next Year in Havana follows Marisol, a Cuban-American woman, as she travels from Miami to her grandmother's home country after the other woman's death. There she uncovers a secret kept for nearly 60 years, one that involves her late grandmother — Elisa, the daughter of a sugar baron — and a young revolutionary, who fall in love as their country descends further into political unrest. Next Year in Havana alternates between narration from Elisa and Marisol, as both women spin toward dramatic climax in 1958 and 2017. In her Instagram post on Monday, Reese Witherspoon called Next Year in Havana "a beautiful novel that's full of forbidden passions, family secrets and a lot of courage and sacrifice."
Next Year in Havana shows just how much variety there is to be found in Reese's Book Club x Hello Sunshine. The historical romance follows Catherine Steadman's Something in the Water, a thriller; Curtis Sittenfeld's You Think It, I'll Say It, a short-story collection; and Heather Harpham's Happiness, a memoir.
Thanks to a partnership between Reese's Book Club x Hello Sunshine and Audible, subscribers to the audiobook service can win a copy of the audiobook, narrated by Kyla Garcia and Frankie Maria Corzo. The official Reese's Book Club x Hello Sunshine Instagram account is giving away three copies of the Next Year in Havana audiobook in a contest that ends on Thursday, July 5.
In a Tuesday tweet, Chanel Cleeton said she is "so honored and just absolutely thrilled" for her book to be included in the Reese's Book Club x Hello Sunshine lineup. Cleeton drew on personal history to write her 2018 novel. The Florida native "grew up on stories of her family's exodus from Cuba following the events of the Cuban Revolution," according to her author bio. A sequel to Next Year in Havana, titled When We Left Cuba, is slated for publication in April 2019. The sequel "will follow the life of Elisa's older sister, Beatriz, who worked as a spy in efforts to reclaim her homeland," according to Entertainment Weekly. Cleeton is also the author of the Captial Confessions, International School, and Wild Aces romance trilogies.