39 Things That Make You Look Fancy AF For Less Than $30 On Amazon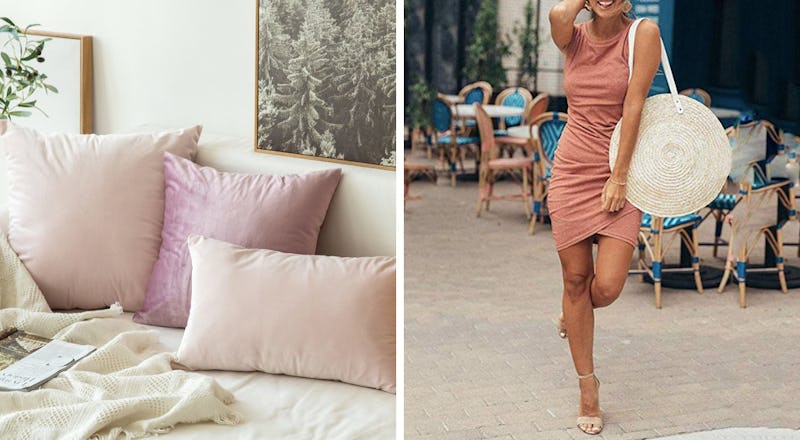 Amazon
Making your pad feel like the home of your dreams or filling your closet with elegant pieces you'll want to wear again and again should never break the bank. That's why this list is filled will things that will make you look fancy AF for less than $30 on Amazon.
Maybe you're shopping for cheap and clever products that give your home an immediate upgrade like marble contact paper you can stick on shelves and tables to jazz up your place without the commitment of wallpaper or a dimmable lamp that also charges your phone. Perhaps you want to give your bathroom a sleek and modern refresh with smart products like a bamboo floor mat that oozes spa vibes and dries before you've put on your makeup. Or you could be seriously coveting cute fashion basics that elevate your wardrobe without putting you in debt. From a classic leather watch and a cult-favorite pair of minimalist earrings to a comfy tunic dress you can style casually or formally, you'll find plenty of versatile clothing and accessory surprises that are utterly affordable, too.
However you choose to upgrade, all of these items prove that having a sophisticated home and wardrobe doesn't have to come with a hefty price tag.