These Sturdy Cat Trees Will Keep Your Cat Safe & Entertain Them All The Damn Day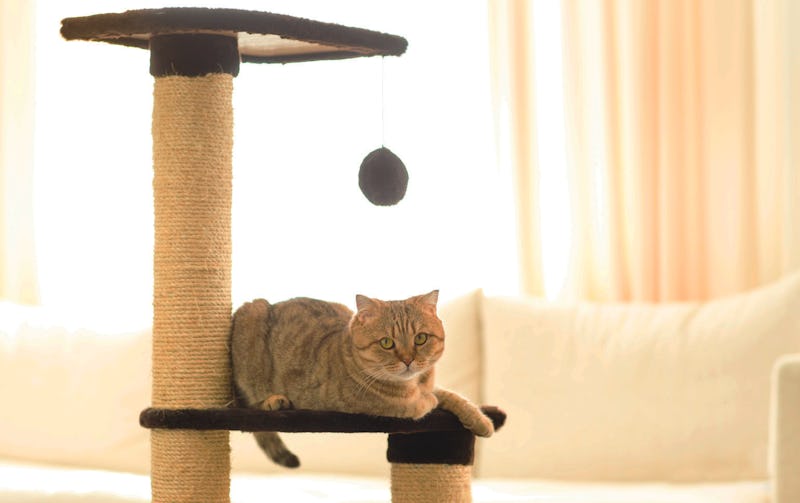 Bustle/Amazon
Sometimes it's easy to forget that cats are natural predators and that climbing, pouncing, and clawing things up are all things they're actually hardwired to do. Finding ways to help cats satisfy these instincts can make for a happier, healthier feline, which is why the best sturdy cat trees make such a good investment.
While, yes, all cat trees are designed to be stable, what makes these cat trees more secure is that they're made to support larger cats or multi-pet households where toys especially need to be durable and resilient. So, regardless of whether your cat is large or small, heavy or on the thinner side, you'll want to look for one of the best cat trees specifically designed for large cats if you are looking for the sturdiest build. Beyond just weight capacity, the sturdiest cat trees will be made of wood or pressed wood, so that they are solidly constructed from the bottom up.
But, because there are tons of cat trees out there designed to fit those two requirements, I've done the research and can say that the four cat trees on this list are sturdy, promote exercise, and come with all of your cat's favorite features from scratching posts, to caves for napping. Keep scrolling. The best sturdy cat trees are rounded up below.