4 Calculators That Show How The New Tax Law Will Affect You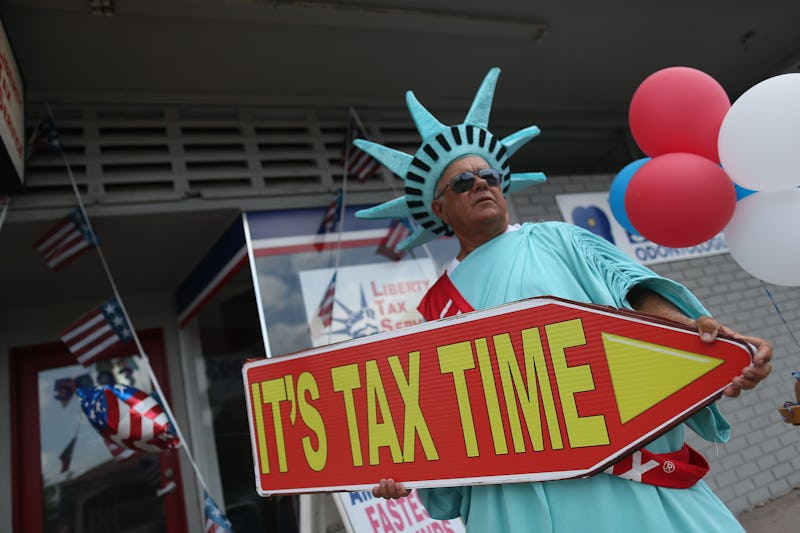 Joe Raedle/Getty Images News/Getty Images
Despite the government shutdown that briefly derailed the work of the Internal Revenue Service, Americans still have to pay taxes. But, for some, President Donald Trump's 2017 Tax Cuts and Jobs Act has only added to the confusion. To help, here are some calculators that estimate how the new tax law affects your filing.
Tax refunds are already lower this year, according to statistics released from the IRS comparing this time last year to the present. But experts say that since it's early in the tax season, we can't know for sure if the decrease in tax refunds is an overall trend yet.
Even though the 2017 tax bill may have made this latest tax season a bit more complicated, it's important to pay your tax bill on time. According to the IRS, there's the possibility of two penalties for late taxes — late filing and late payment. Interest — the rate for borrowing money — can also accumulate, according to the agency.
It is possible to file an extension, according to U.S. News & World Report. An extension must be filed by April 15, which is the same date for the 2018 tax return filing deadline, according to the IRS.