4 Proven Health Benefits To Eating Spicy Food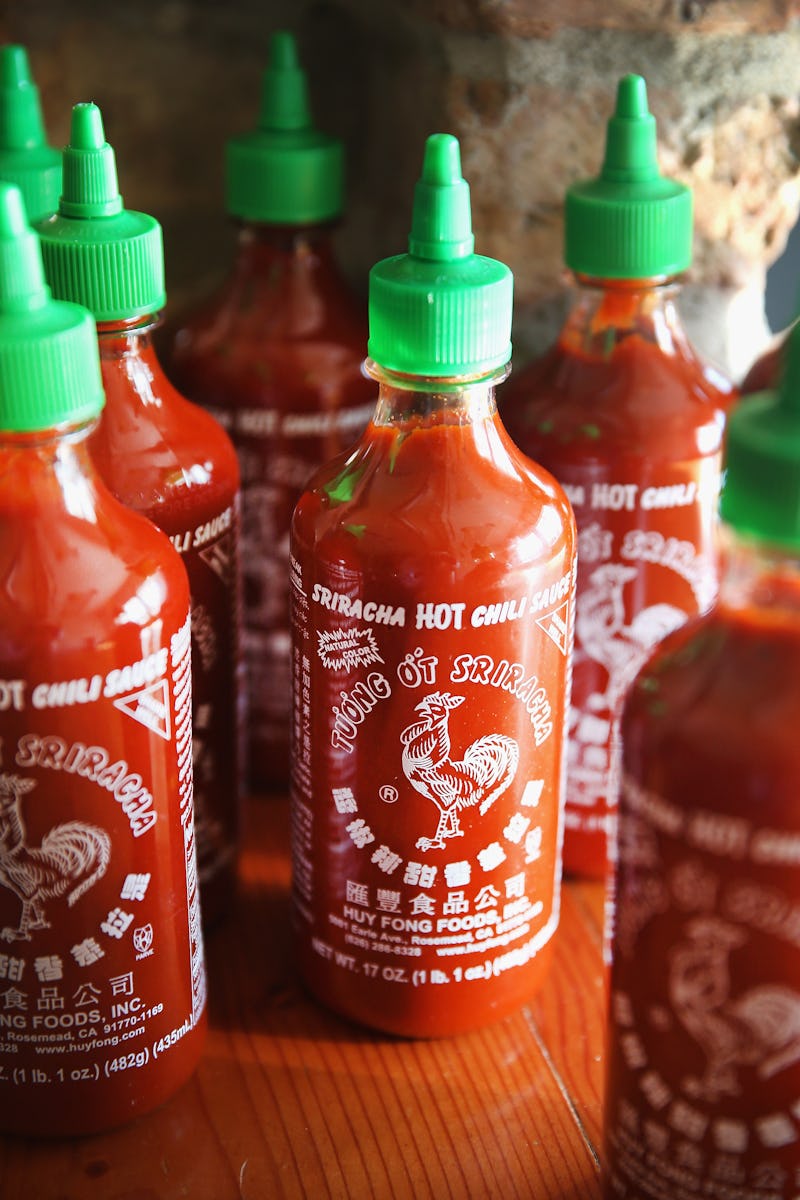 Scott Olson/Getty Images News/Getty Images
If you're into consuming foods that induce serious mouth-burn, good news: There are loads of proven health benefits to eating spicy food. Even if you usually pass on the hot sauce, this research should whet your appetite — because who doesn't want to know if there's a secret ingredient that could help us live longer, right?
Jalapenos, chili, cayenne... there are endless ways to spice up your meals and reap some serious benefits for your body in the process. And it's even good news for those who don't like the burn. As nutritionist Dr. Peeke noted in an article from Grandparents.com reposted to the Huffington Post, cramming your foods with unbearable spice isn't necessary in order to reap the benefits. "You don't have to dive into a habaneros tomorrow, but you do have to add a small amount of something like crushed red pepper or ground cayenne," she said. Peeke explains this is due to the presence of capsaicin in things like chilis (but not in bell peppers or in black pepper). It's capsaicin which has been proven to have several long-term benefits on human health, such as numbing pain, increasing blood circulation, and even contributing to general longevity.
These four health benefits to eating spicy might be unexpected — but they're also delicious.