4 Study-Based Links Between Dancing & Sex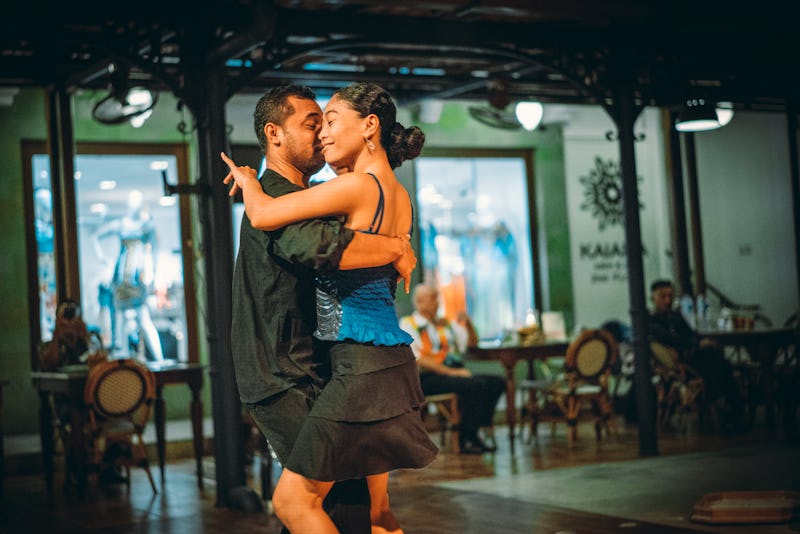 Khaichuin Sim/Moment Unreleased/Getty Images
If you've ever watched Dirty Dancing or spent any amount of time at a middle school semi-formal, you know there's no denying the palpable links between dancing and sex. Both acts tap into our primal urges, and both can be performed to perfection coupled up, in a group, or solo.
Dancing, like sex, doesn't require music, but it's often the spark to set the fire for a good session. Rock 'n' roll itself was named after a euphemism for sex, and pop stars have been plumbing this connection for decades (think Madonna's "Into The Groove," Salt-N-Pepa's "Push It," and Rihanna's "Dancing In The Dark" to name a few). These tracks show just how blurred the line can be between grinding on the floor and, well, grinding on the floor.
Of course, the connections between dance and sex don't end there. Both activities are good for your health in a variety of ways, whether it be getting your heart rate up, offering a fantastic detox after working up a sweat, or releasing a rush of happy hormones.
Here's what science has to say about the links between dancing and sex that go beyond the feel good basics: