These 4 Zodiac Signs Will Feel The Effects Of The Summer Solstice The Most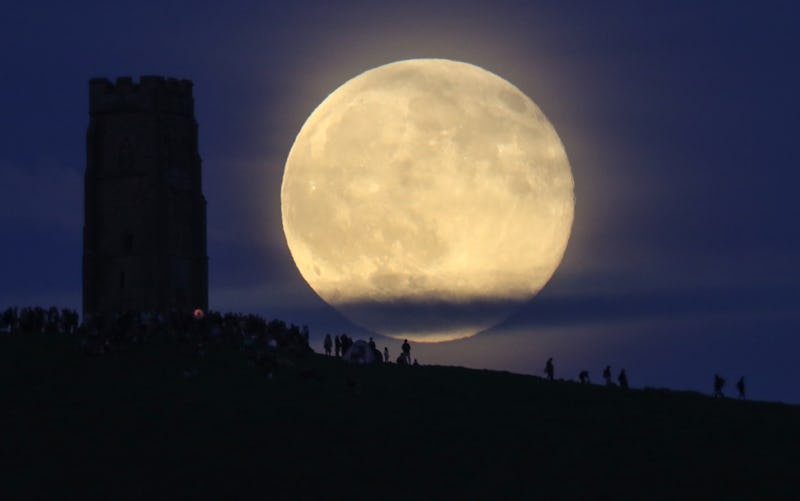 Matt Cardy/Getty Images News/Getty Images
Spring is nearly over, summer is in the air, and Gemini season moving aside to make way for Cancer season. With all these seasonal shifts in the air, you might be able to sense a powerful shift of energy — especially if you're one of the zodiac signs the 2019 summer solstice will affect the most. The longest day of the year means there will be a lot of light. And the light is not just literal. If the solstice is affecting your sign ~the most~ prepare to have emotions and what's under the surface illuminated.
There's spiritual significance with each planetary, lunar and solar transit. For something as grand as a solstice — an event that happens twice a year — you can count on it. The solstice is a time to reflect as we hit a mid year point. Forever Conscious wrote, "as the Sun moves into Cancer, we are being called to get in touch with ourselves and to think about how we wish to channel our energy." You might want to ask yourself how you're spending your energy. Is it fulfilling or is it being wasted?
"As we usher in the cardinal energy of summer and let those summer vibes soar, the longest day of the year has something different for each zodiac sign. Some signs won't simply be soaking up those extra rays of sun, there will be more life changing events in store," astrologer Maia Orion tells Bustle. Because the summer solstice coincides with the Sun moving into Cancer, the signs mostly affected by the solstice might benefit by following the crab's suit. This could be a particularly wise time to retreat and reflect upon our intuition and emotions. And when you emerge, follow your heart.