July's New Moon Will Affect These 4 Zodiac Signs The Most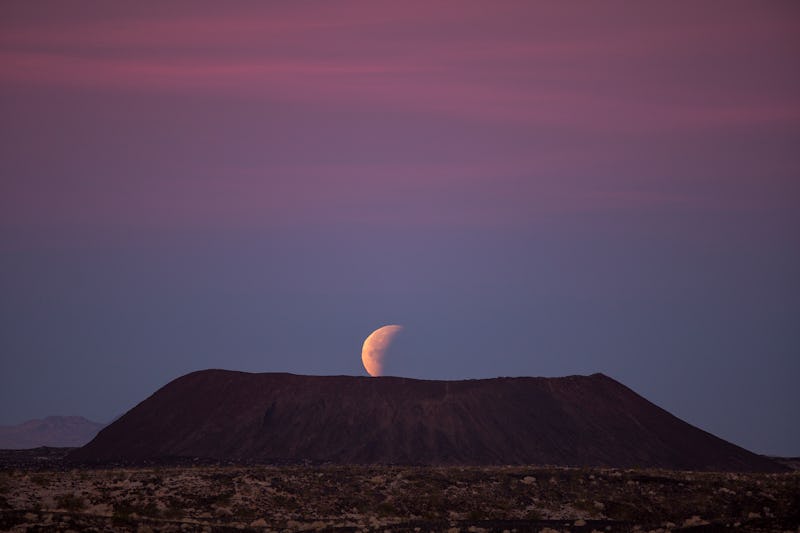 David McNew/Getty Images News/Getty Images
Astrologically speaking, the moon is so much more powerful than you may have thought. Oceans, plants, and tides are affected by the powerful energy that comes from the moon, and so it makes sense that human beings are also. While you probably already know what a full moon can do, you may not realize that a new moon can also affect you. A new moon symbolizes new beginnings, and the energy that comes from it can help you achieve goals and embark on something new and exciting. And on Thurs., July 12, the new moon is extra special: it's also a partial solar eclipse. The energy from the July new moon will affect everyone, but four zodiac signs will be affected more than others.
According to Astrology King, the partial solar eclipse is "influenced by a powerful opposition to minor planet Pluto. This indicates some sort of crisis with your self-esteem, a relationship, or an event. An equally intense fixed star brings the potential for neurotic distress triggered by a deeply buried subconscious fear of disaster." Even a partial solar eclipse is powerful enough that it has the same energy as a full eclipse. That sounds mildly terrifying, but it isn't necessarily a bad thing. This is a good time to reflect on the things that are holding you back from happiness and success, and to change them.
That's true for everyone, but each sign will feel something slightly different. This new moon is rising in Cancer, and that means that anyone with a cardinal sign (Aries, Cancer, Libra, or Capricorn) in their birth chart will be majorly impacted by the cosmic shifts due to the new moon and solar eclipse. What can you expect? According to astrologer Lisa Stardust while speaking to Bustle, a lot.
This article was originally published on