These 4 Signs Will Feel The Effects Of Virgo Season The Least This Year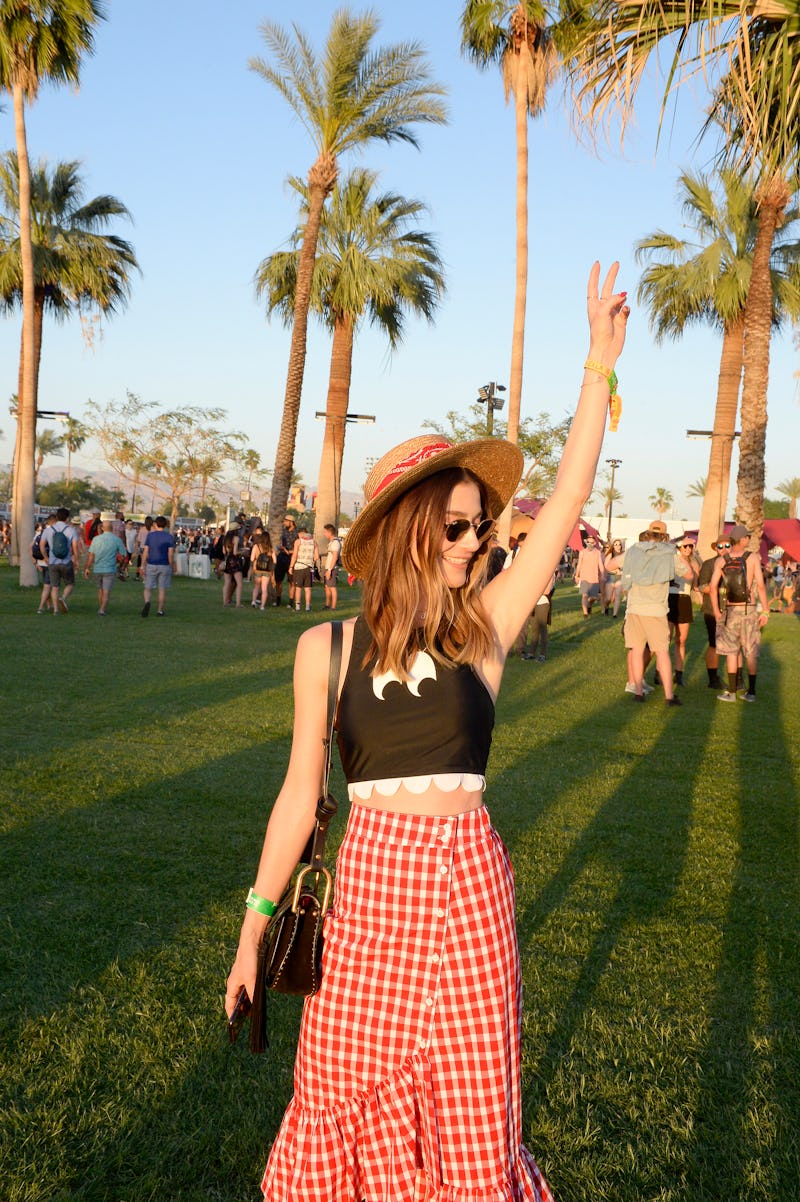 Matt Cowan/Getty Images Entertainment/Getty Images
The forthcoming Virgo season will usher in a wave of abundance for signs that are willing to actively work with the universe to manifest positive opportunities. Because this requires a lot of consistent mental energy, some signs will have an easier time than others. The zodiac signs Virgo season 2018 will affect the least — Taurus, Leo, Scorpio, and Aquarius — come by this naturally, and they will be least likely to stumble into any negative astrological aspects of Virgo season.
Known as fixed signs, Taurus, Leo, Scorpio, and Aquarius are the stabilizers of the zodiac, and they're skilled at setting goals and establishing solid foundations for the future. Because the effects of Virgo season on each sign largely depend on goal setting and state of mind, fixed signs will have an easy transition. What's more, with Saturn going direct Sept. 6, Taurus, Leo, Scorpio, and Aquarius return to their natural state of stability. This will further increase the chances of a successful Virgo season.
"These past months forced us to examine our relationship to structure, discipline, and authority," Michelle Karén, author, astrologer, and shaman, wrote on her website. "Clearing our past required hard work. On a renewed foundation, we are now ready to start a new book in our lives." This is a fixed sign's jam, which means all fixed signs will struggle less to work with Virgo season's binary energy. If you're a fixed sign, you're going to fly through Virgo season 2018 like a boss.
Taurus, while other signs struggle to maintain a positive mindset necessary for a favorable outcome during Virgo season 2018, you've got this. According to Astrologer Jamie Partridge of Astrology King, the bull can expect a month of enthusiasm, passion, and productivity. This is one time where your stubborn mindset works in your favorite because you're easily able to adopt a positive attitude and stick to it.
"The extreme boost to your ego and confidence levels means that you will be able to make big advances in all areas of life," Partridge noted. "You'll be feeling strong and courageous and can use your initiative to get the ball rolling and tackle difficult tasks." And: "Your plans should work out well so this is a good time to further your goals and be noticed. Your positive attitude could earn you respect and favors from superiors."
Leo, your fiery energy will serve you well during Virgo season 2018. The theme of abundance is one you work with in your everyday life, and Virgo season is only going to increase your ability to manifest. "You will feel the urge to expand your horizons, try new things, bigger and better things, have more fun, and make more money," Partridge revealed.
"Extra charm and beauty makes this a good time for making friends and dating. It's also a good time for shopping for fashion and beauty products, jewelry, art, and gifts." As long as you maintain your naturally persistent attitude, the world is your oyster. "Now that Mercury is no longer retrograde, you can be confident about finalizing business deals, signing contracts, and making important final decisions."
Scorpio, it's Virgo season and the livin' is easy. If you've felt stalled this summer, Virgo season 2018 is going to allow you to move forward with ease. While other signs will struggle to make progress, you have a green light all month long. "Take action and put your well-formed plan into motion from mid-September to mid-November, when Mars has finished his retrograde and is ready to help you move forward," Astrologer Kelly Surtees noted on her website. "Fast paced progress in your domestic life will be possible then."
Mystery-maker Scorpio, Virgo season is also going to present you with opportunities for love, and your allure will be stronger than ever. This doesn't just apply to romantic relationships. "With the Sun in Virgo from Aug. 23 — Sept. 23 your leadership skills may come to the fore," Surtees explained. "Others may look to you for direction, or you may be asked to step into a respected role as part of an organization or committee you're a part of."
Aquarius, for you Virgo season 2018 is all about progress and you can expect to move forward in both your personal and professional life. "A prestigious, powerful or high profile offer may come your way, or you may embrace the chance to make a positive transformation in your field," Surtees revealed. "This period can bring exciting and fast paced progress, especially in your personal life. You'll evolve in meaningful and important ways and want to show the world the new you. Steps you take and plans you put into motion then can carry you forward for the next two years."
For other signs, how Virgo season plays out largely depends on how you approach it. "[Virgo season is] a reminder to be impeccable in our thoughts and words as they create our reality and impact others as well as the world around us," Karén noted. "We are also required to pay attention to both the obvious and the subtle messages we receive on a constant basis that validate or invalidate the choices we are making."
Taurus, Leo, Scorpio, and Aquarius, abundance during Virgo season 2018 will come your way with very little effort. Just because it's easy for you, that doesn't mean everyone is riding a wave of success. Remember to pay it forward and offer support to other signs that may be struggling to navigate this tricky time.