40 Things That Make Sitting Around More Comfortable & Enjoyable For Less Than $40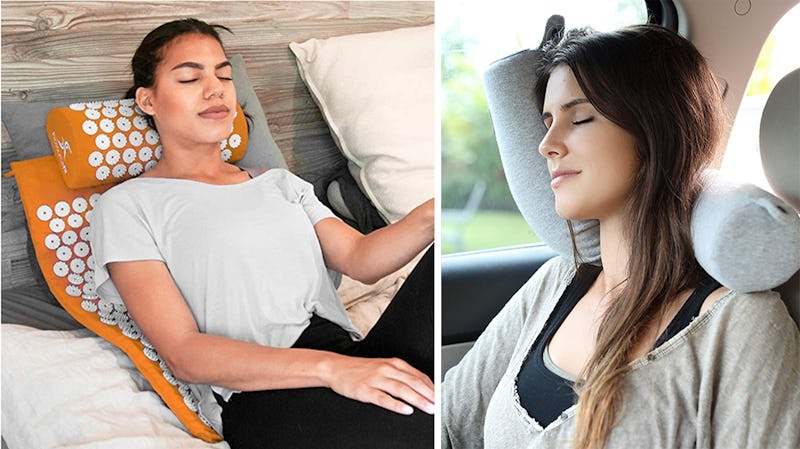 Amazon
There is a real art to the practice of relaxation. For instance, laying around on your couch all day watching movies is great — but laying around on your couch all day watching movies while you're wearing fuzzy slipper socks, wrapped up in a heated throw blanket, and have an electric scalp massager working out all the tension in your head is (chef's kiss) pure artistry. And since I aspire to be the Michelangelo of relaxation, I've put together this list of comfortable things on Amazon that elevate the art of sitting around to museum-level greatness.
Of course — the first thing to emphasize is that all these items are available on Amazon. That means you can get started on your lounging around right now, since you can just do all your shopping from your couch or bed.
The next thing to mention is that I've made sure to include products that will help you relax no matter where you. So while there are certainly a good number of items that'll level up your at-home spa night or movie marathon, there are also tons of cozy products that'll help you feel more comfortable and relaxed on airplanes, in cars, and at work.
For product picks that'll turn your relaxation practice into art — scroll through.