44 Grooming Products That Are Legitimately Amazing & Less Than $35 On Amazon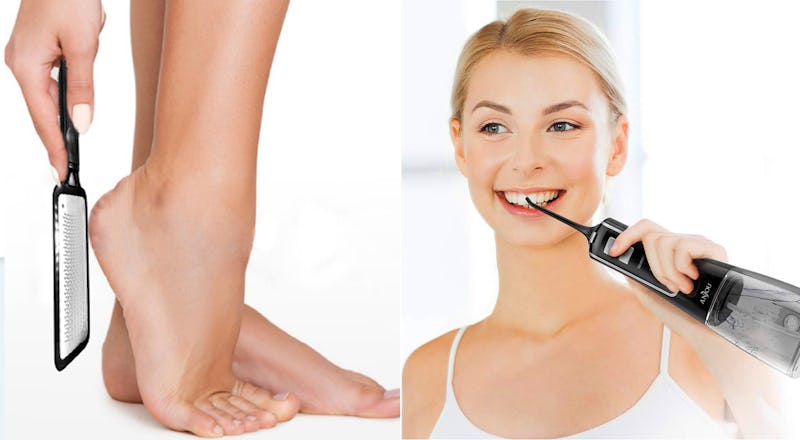 Amazon
If you're looking to refresh your beauty and grooming routine, there's a seemingly endless number of products to choose from on Amazon that all promise next-level glow. To separate the winners from the hype, I've gathered a list of popular grooming products on Amazon that are legit amazing and still all less than $35.
The picks listed below made the cut for several reasons. In general, they have lots of positive reviews, an impressive overall rating, or a cool feature that makes them stand out from the massive amount of grooming products available on the market. Most importantly, they're useful and affordable whether it's a $20 natural teeth whitening charcoal powder with more than 19,000 reviews or a set of cult-favorite exfoliating towels that only cost $5.
Whether you want to treat dry, damaged hair, upgrade your skin-care routine, or make your shower feel more like a spa, there's sure to be an item or two (or three!) on this list for you. And once you try these products for yourself, you'll join the hundreds of Amazon shoppers who know that these items are well worth the buzz. So, read on to discover the grooming products you'll want to start using ASAP.