46 Genius Products That Make Your Home WAY More Comfortable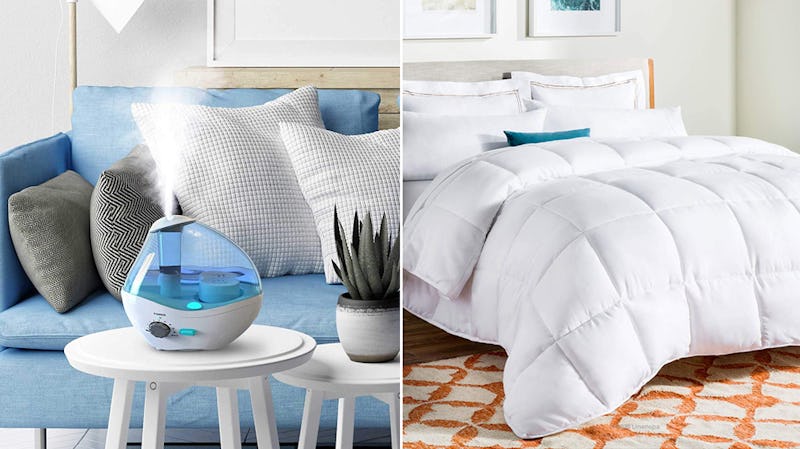 AMAZON
Finding the perfect items to decorate your home can be a challenge. Not only are there arguably too many products to choose from, but it can quickly get expensive, as well. I've been eyeing a futon for about a month now, but haven't bought it because it's well over $350 — which is why I decided to come up with this list of wildly popular home products on Amazon, instead.
While my futon is beginning to look more and more like a pipe dream, I've made sure that all of the items on this list are affordable and accessible. You won't find anything in here that'll break the bank, nor will you find anything that isn't worthy of its price — take the microfiber bed sheets, for example. This set feels incredibly soft on your body while you lay in bed, plus it's also wrinkle-resistant. And at only $25, I'd definitely classify that as an absolute steal, if not totally genius.
But this list isn't limited to just bedding — Amazon also has a huge selection of kitchen accessories, brilliant gadgets, mood lighting, and linens that only look expensive. So whether you have something specific in mind, or you're just looking for your next big obsession, there are tons of life-changing things you can buy for your home on Amazon.