48 Cheap Things Our Readers Are Obsessed With On Amazon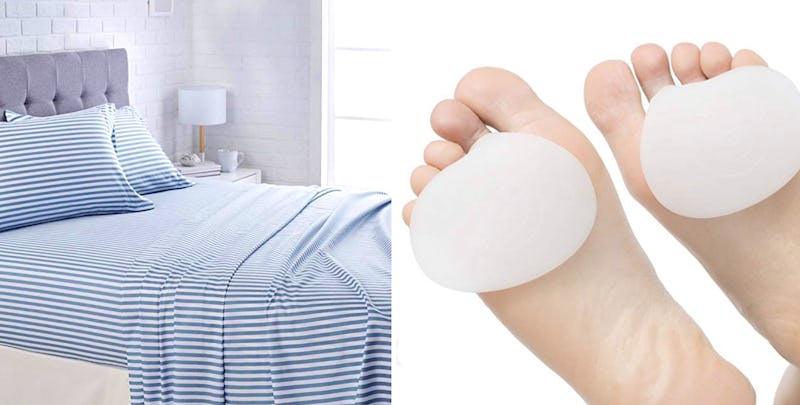 Amazon
Truth be told, I'm not a very excitable person. It takes a lot for me to get genuinely jazzed over anything — travel plans, birthdays, holidays — you name it, my emotions are at a constant "whatever." The only exception to the rule? All of the products you can buy on Amazon that reviewers are obsessed with.
But not just any product with rave reviews is necessarily worthy of this list. Not only does each item I've included feature hundreds of positive four- and five-star reviews, but they're also affordable. Sure, that $500 instant pot might be the cookware of your dreams, but it's not going to look pretty on your credit card statement at the end of the month. But the set of microfiber bed sheets I've put on this list? You can grab it for only $25, and the sheets are soft enough that you'll wonder why they weren't listed for double the price. Besides, who can resist a faux leather tote that'll never go out of style? Because if I'm being honest, I'm about 30 seconds away from adding it to my own cart.
It doesn't matter what you're looking for — when you're shopping all the genius products on Amazon, the sky is practically the limit.