5 Asian American Women In Congress On The Advice They Could've Used As Freshmen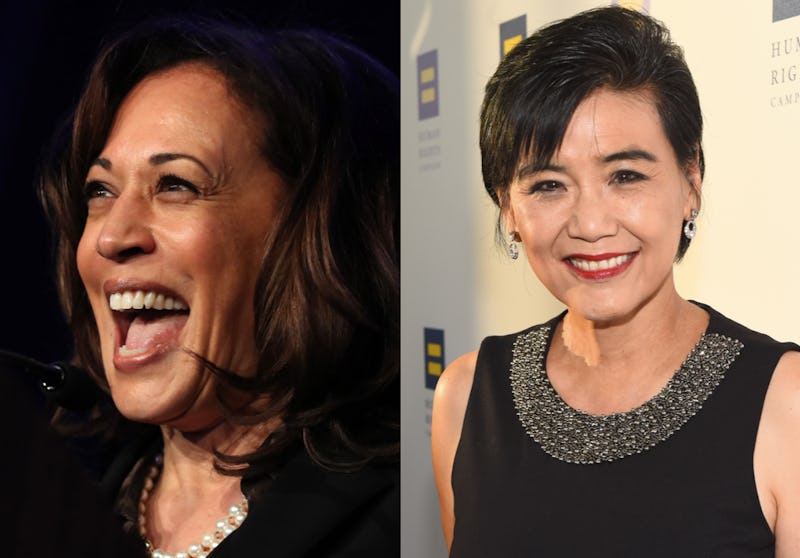 Justin Sullivan/Getty Images News; Emma McIntyre/Getty Images Entertainment/Getty Images
There are 17 Asian American and Pacific Islander lawmakers serving in Congress today, according to Pew Research Center numbers. It's a record high, although the increase in representation has been squarely concentrated in the House, according to Pew. These lawmakers are both defying the idea of what someone who holds political power looks like, and introducing new priorities in Congress.
But being a woman of color in her first year in Congress means coming up against obstacles that a group of predominantly white and male lawmakers has never had to contend with, or even consider. Though freshmen members are each navigating the halls of power their own way, some of their colleagues have years of insight to offer.
From Sen. Kamala Harris recalling her mother's advice about being the "first," to several congresswomen reflecting on the importance of mentorship, these lawmakers shared some of the most valuable advice that helped them steer through the old boys' club on Capitol Hill.