There's More To Australian Skincare Than Clay & These Ingredients Are About To Blow Up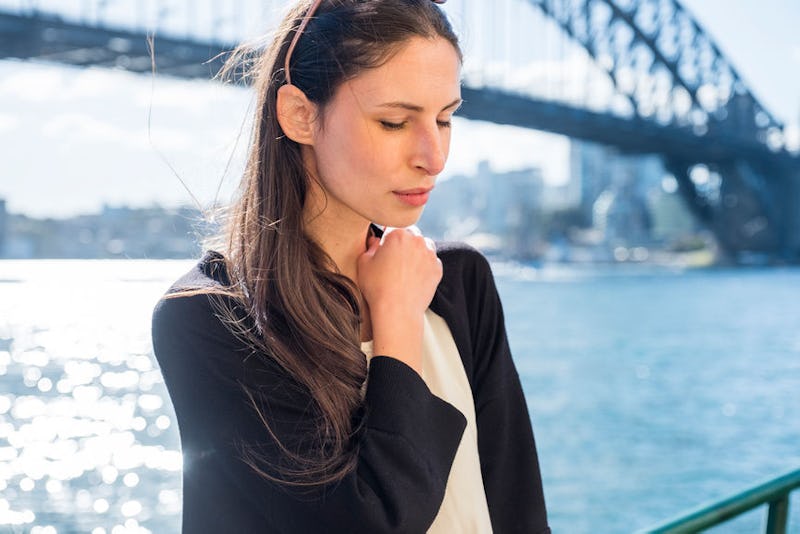 Reece McMillan/Stocksy
If you're into beauty in any way, shape, or form, you've probably heard of K-beauty, the umbrella term for South Korean skincare products, and the trend that kickstarted the sheet mask and glass skin obsession. But its days could be numbered as a bunch of other countries are putting their mark in the beauty sphere. While Japanese beauty (or J-beauty) is set to be huge this year, it's Australian beauty ingredients that have piqued this beauty obsessive's interest.
As Vogue explains, skincare brands that originated in Australia are becoming increasingly popular in the UK. (Think Frank Body and Dr Roebuck's.) Seeing as Aussies spend a lot of time outdoors, their most-loved ingredients focus on preventing sun damage, improving pigmentation issues, and exfoliating in the most non-irritating way possible.
You may never have heard of any of the following ingredients, but that could all be about to change. Brands like model Miranda Kerr's Kora Organics are infiltrating the UK, pushing buzzy ingredients like noni extract onto the agenda. Fruits feature heavily on the list, with incomparable Vitamin C content. There's also an oil or two, promising to nourish the skin without congesting it.
From ingredients derived from sheep wool to plants that are exceedingly difficult to find in the wild, here's a few Australian skincare ingredients to look out for.