These Sex Advice Podcasts Will Totally Change How You Think About Doing The Deed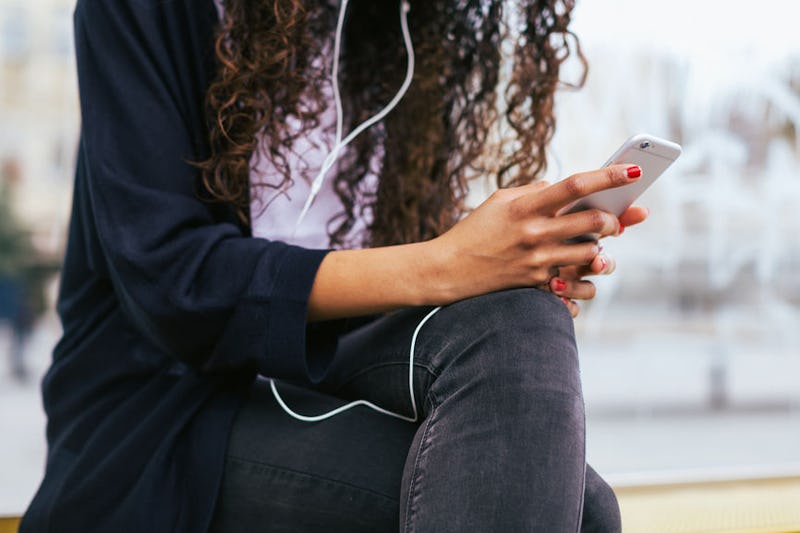 Bonninstudio / Stocksy
Whilst a steamy exchange is intimate and fun, it is made all the better when you recount it to your friends the next day. Talking about sex can be such a bonding experience and to hear someone say "yes, that happens to me too" can be so comforting. And you don't even need pals nearby to get your fill of sex chat. Here are the five best podcasts for sex advice.
In the words of Cameron Diaz in the chic flick classic, In Her Shoes "half the fun of sex...is talking about it." These are words I firmly believe in. Whether you are looking to be a fly on the wall to another couples therapy session or just need to know that you aren't alone in having that kink these will have you covered.
Even if you are new to the world of podcasts or haven't ventured into the sex and relationships genre, most people have heard of the smash-hit My Dad Wrote A Porno. Hosted by James Morton, Alice Levine, and James Cooper this is the podcast that essentially broke the internet. With a sold out tour and over 150 million downloads, if you are dipping your toes into sex and relationship podcasts for the first time this one will have you in fits of laughter and is an easy place to start. However, if you are looking for some tips, advice, and frank discussion then you should check out the podcasts below. If you blush easily you have been warned, there are no subjects untouched when it comes to these podcasts.