If You're Obsessed With Jane Austen, You'll Love These 5 Contemporary Novels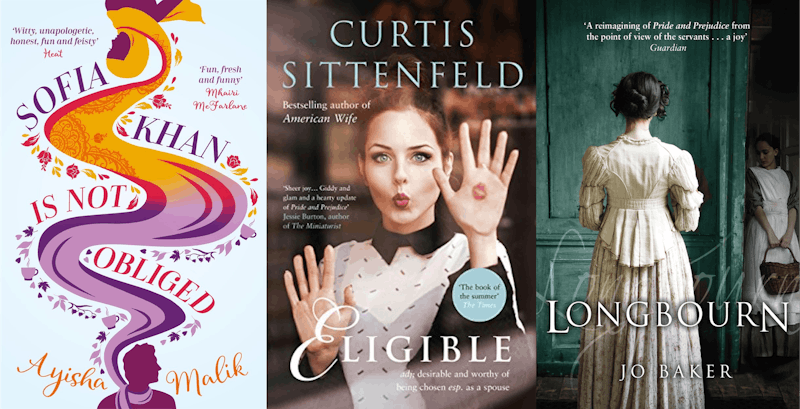 Few classic authors are more beloved than Jane Austen: her novels have sparked countless film, television, and even YouTube adaptations, while her devoted fans boast their very own subculture (they're called Janeites, and they date back to the 19th century). But here's the snag: while fans of, say, Dickens, have approximately 800 completed works to wade through, Austen devotees have only six. And yes, they're endlessly re-readable, but once you're quoting Sense and Sensibility in your sleep, it's probably time to switch it up. These five contemporary books for Jane Austen lovers are, therefore, the ideal solution.
There's a wide variety of modern takes on Jane Austen: some take her plot and characters and resituate them in the present day, while others stick to the early 19th century. Some, like Ayisha Malik's Sofia Khan is Not Obliged, draw inspiration from Austen's tone while establishing an entirely new literary world; others, like Jo Baker's Longbourn, take Austen's characters and settings and employ them to a different end. The common thread through each book listed below? They're witty, deeply human, and every bit as compelling as Jane Austen's finest. Budge up, Northanger Abbey: it's time to add some new books to your shelf.