These Gripping Books Are So Perfect If 'The Cry' Has Left You Desperate For More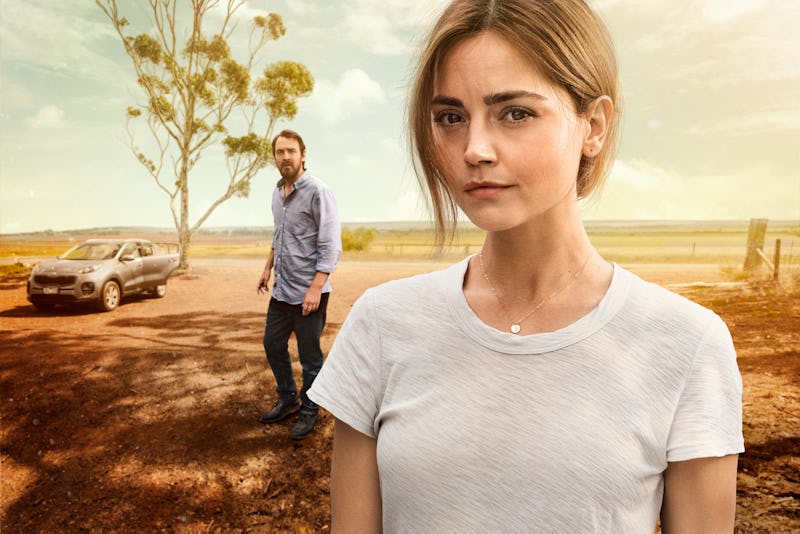 The Cry / BBC
I've been glued to my TV set ever since The Cry premiered on the Beeb. If you haven't been watching the show, it's nail-biting domestic noir based on the Helen FitzGerald novel of the same name, which follows the heart-breaking and tense relationship of Alistair (played by Ewen Leslie) and Joanna (Jenna Coleman), after their baby son Noah disappears. However, now that the four-part series is drawing to an end, I'm been looking for my next big thriller. So, I've hunted down some books like The Cry by Helen FitzGerald to read after the show wraps up on Oct. 21 because let's face it, there's going to be Jenna Coleman-shaped hole in our lives at the end of the month.
From the best-selling crime thrillers of the year to older stalwarts that sit nicely in the genre, I've pulled together a list of books you should definitely read if you're obsessed with the show. Given that we'll have to wait an entire week for the next episode of The Cry, hopefully one of these will tide you over until we find out what really happened to baby Noah.
If you haven't read the FitzGerald book, seriously, do it now. But if you have, check these books out. They are just tense and equally as dramatic if you're looking for your next fix of on-the-edge-of-your-seat literature. You're welcome.