5 Creepy Stories That Will Actually Make You Wonder If Past Lives Exist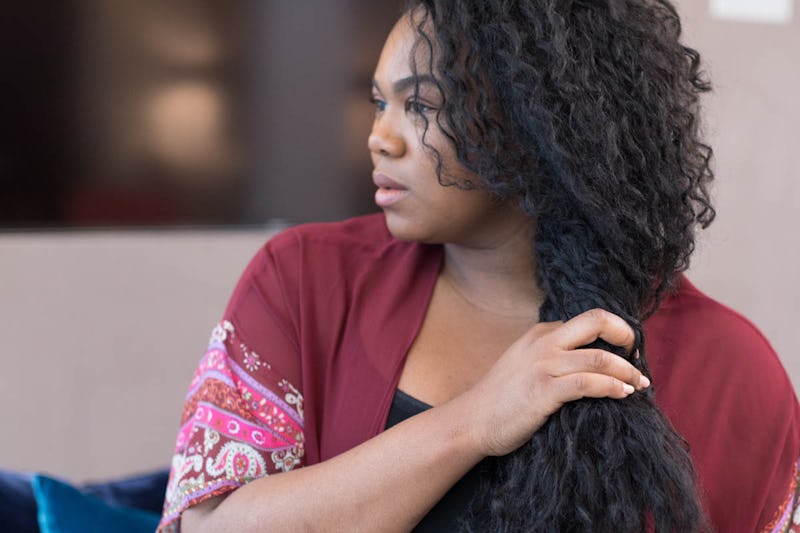 Ashley Batz/Bustle
People have all sorts of beliefs about life after death, but how many of these beliefs can actually be verified? Well, in the case of reincarnation, people have tried to do just that. Psychologists, researchers, and people who claim to remember past lives themselves have looked for evidence of past lives, and some of it is surprisingly compelling.
"I have seen people be able to validate specific details historically that they saw or experienced during their past life regression," spiritual development life coach Michelle Brock tells Bustle. "Some of these instances include being able to recognize a military uniform they were wearing during a war they described, mentioning a specific name of a place that they later discovered was a real archeological site that matched what they saw, or I even had one client find a newspaper article that seemed to contain what she felt was her own obituary from 1955 based on details she saw and knew during her past-life regression."
Hypnotist Scott Schmaren has seen similar phenomena. "A woman experiencing a past life was able to get the name of the person who's life it was," he tells Bustle. "After the regression, she was able to research and find that the actual person existed and the details she gave were accurate."
Historical accuracy aside, people tend to find past-life regressions useful, says Brock. "Even if my clients aren't sure if they believe in past lives, they always leave a past life regression session with the knowledge of what it means or what the message was in their current lives today," she says. "I have witnessed thousands of people over the years experience their past lives through past life regression, and although they see or say things that line up or make sense historically, or even remember being or knowing someone who was a notable figure in history, the fact that the experience is so intense and moving emotionally for them and that they experience it as if it were actually happening to them is the most compelling of all."
If you're entertaining the possibility that past lives are real, here are a few stories that might actually convince you they are.