5 Gross But Normal Things Your Body Does When You're Eating Enough Veggies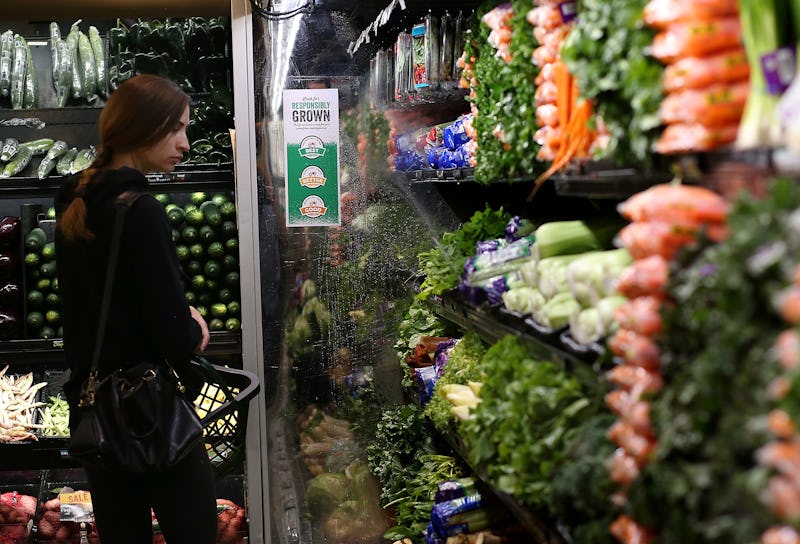 Justin Sullivan/Getty Images News/Getty Images
If you've decided to add more fruits and vegetables to your diet, you've likely noticed some changes in your body — or, changes in what's coming out of your body. Before you freak out, what you're experiencing is normal. Some gross things your body does actually mean you're eating enough veggies, which is kind of like a consolation prize. Maybe you're running to the bathroom more often, you notice your pee smells like rotten eggs, or your poop has a reddish hue. While these changes might make your squeamish, they're actually a sign that you're getting the vitamins and nutrients your body needs.
Some of the reactions your body is having to your new diet might even be alarming. For example, if you've ever headed to the doctor for your red poop, only to realize in the waiting room that your poop is red because you had beets for dinner, you're not alone. If you're not used to eating a diet rich in fruits and veggies, some of the changes you're experiencing can catch you off guard. This actually happens to everyone, though because it's generally not considered polite dinner conversation, you might feel alone in your purple-poop struggle.
The bottom line? If you're experiencing any of these "gross" side effects from your healthy diet, there's nothing wrong with you. But here's what they're *actually* all about.