5 Winter-Worthy London Fashion Week Trends To Get On Board With RN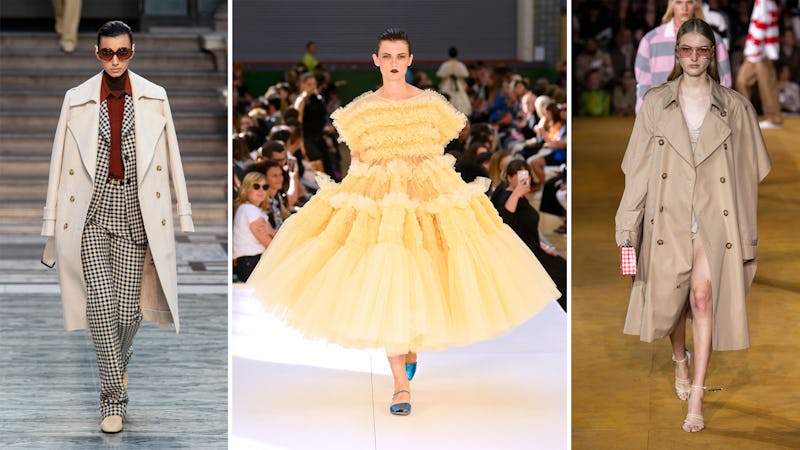 Shutterstock, WWD/Shutterstock
Another season of London Fashion Week is done and dusted. But instead of waiting patiently to trial the catwalk's biggest and brightest trends, why not show them off right now? Designers may have been showing spring/summer 2020 looks, but their eye for style can be utilised this winter. With that in mind, here's a few London Fashion Week SS20 trends to wear now.
There was no one trend that dominated them all this Fashion Week. Some designers went slinky and neon; others chose huge, exaggerated silhouettes in neutral hues. Some were inspired by Grecian robes; others referenced the Wild West. Some liked fringing; others preferred ruffles. You get the gist.
Essentially, they're telling you to choose what works for you, whether that's a sharp suit in a bright floral or understated gingham, or a floaty, slime green dress.
You may already have some of the following looks in your wardrobe. If that's the case, try to resist the temptation to buy more of the same. (Ethical shopping can be difficult, but it's no joke.) But if you're looking to buy something to treasure for years to come, here's a few trends that are guaranteed to come back again and again.