The 5 Books About Journalism You Definitely Need To Read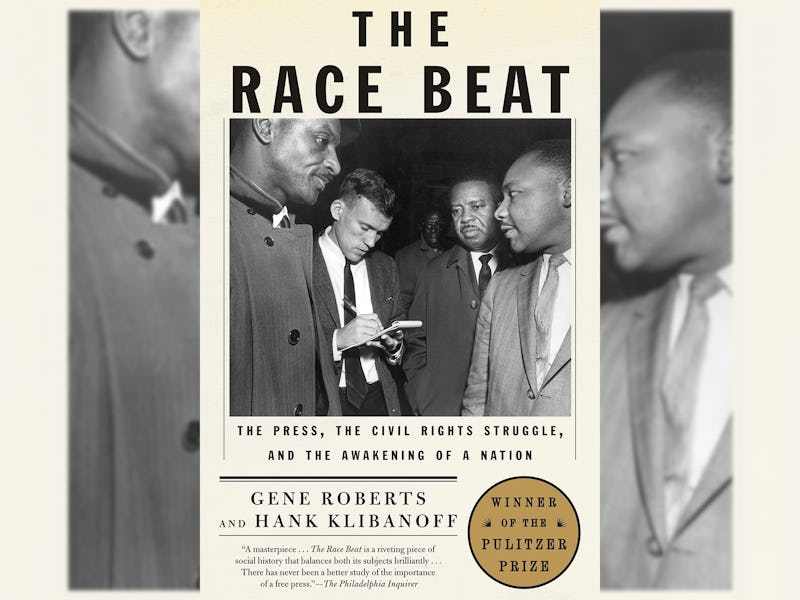 In his famous letter to the Marquis de Lafayette, Thomas Jefferson wrote that "the only security of all is in a free press. The force of public opinion cannot be resisted, when permitted freely to be expressed." Nearly 200 years later, and the fact remains: a free press is essential to democracy, which is why every American should read these essential nonfiction books about journalism.
It is no secret that free press is under attack in the United States. Since his inauguration in 2017, Donald Trump has waged war on the press, calling stories he doesn't agree with, or simply doesn't like, "fake news." He has even started calling journalists and the organizations they work for the "enemy of the people." His disturbing anti-press rhetoric is, as New York Times publisher A.G. Sulzberger recently said in a statement, "not just divisive but increasingly dangerous." It also seems to be spreading.
All across the country, Trump supporters are echoing his negative sentiments about the press as distrust in the media seems to be growing. But despite the president's constant attacks, and despite the chants and heckling the media endures at his rallies, journalists all over the country are working tirelessly every day to present the American people with the stories they need to know about. From the Harvey Weinstein abuse revelations that were reported back in 2017 to the disturbing truth about the immigrant children detention camps that are dominating headlines right now, the media continues to shed a vital light on the darkest parts of our nation, especially when the White House will not.
If you want to learn more about the press and the essential role it plays in democracy, check out these five nonfiction books about journalism every American should be required to read.