These 5 Old Wives' Tales About Soothing Sunburn Are Super Simple & Actually Work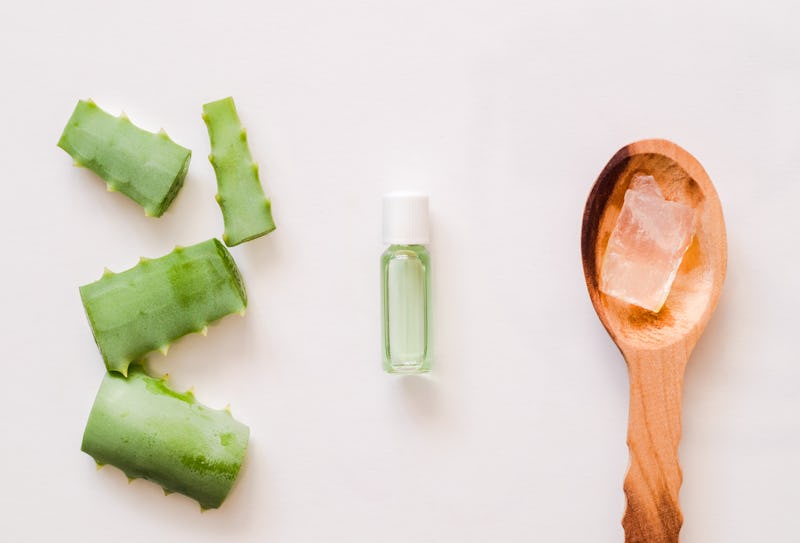 profelis_aurata/Shutterstock
Protecting skin against the sun on a daily basis is so important, and even more so while on holiday in much warmer climates for prolonged periods of time. While you should always wear a high factor SPF on your face, body and hair, it's understandable that sometimes accidents do happen, and sunburn can rear its ugly head. We should all do our best to try and avoid sunburn as much as possible, but when it does happen, there are solutions. For example, there are certain old wives' tales about soothing sunburn that actually work.
At best, old wives' tales regarding sunburn can be super helpful and actually work. At worst, they are pointless and even potentially damaging. You need to learn the difference in order to aid your sore skin, rather than making it even worse. Many old wives' tales concern natural remedies such as aloe vera and witch hazel, as well as everyday ingredients like baking soda and milk, which you'll probably already have in your kitchen cupboards.
But do these things actually work? I've picked out five remedies that have been recommended for decades, and that can actually really help with skin that's been sunburnt. From classic moisturising lotions to neat witch hazel, keep reading to find out what to reach for in times of need.