5 Organizations To Donate To If You Want To Help Fight The Ebola Outbreak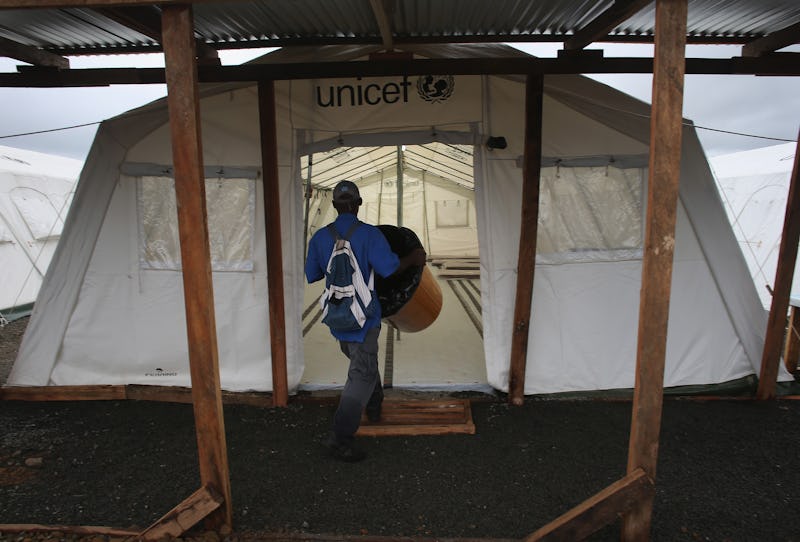 John Moore/Getty Images News/Getty Images
For just the fifth time in history, the World Health Organization declared a global health emergency, drawing attention to the Ebola virus outbreak in the Democratic Republic of Congo (DRC). The now year-long epidemic has infected over 2,500 people in the DRC, and has killed almost 1,700, according to The New York Times. Donating to organizations fighting the Ebola outbreak is a key way to funnel resources to those who need them most, and to support efforts to eradicate the deadly virus.
In fact, your support might be more important than you realized. Labeling the epidemic a global emergency could "help raise international support and release more resources — including finance, health care workers, enhanced logistics, security and infrastructure," Josie Golding of the Wellcome Trust, a London research charity, told The New York Times. According to the outlet, WHO only has half the money it needs to properly address the outbreak.
Financial donations can help rescue teams respond to the epidemic as quickly and effectively as possible. If you're concerned about the Ebola outbreak, but not sure how to help, there are many organizations working to assist those at risk in the DRC. The following five organizations are great options if you'd like to contribute.