5 Reasons Taking A Break While You're Working Makes You More Productive, According To Science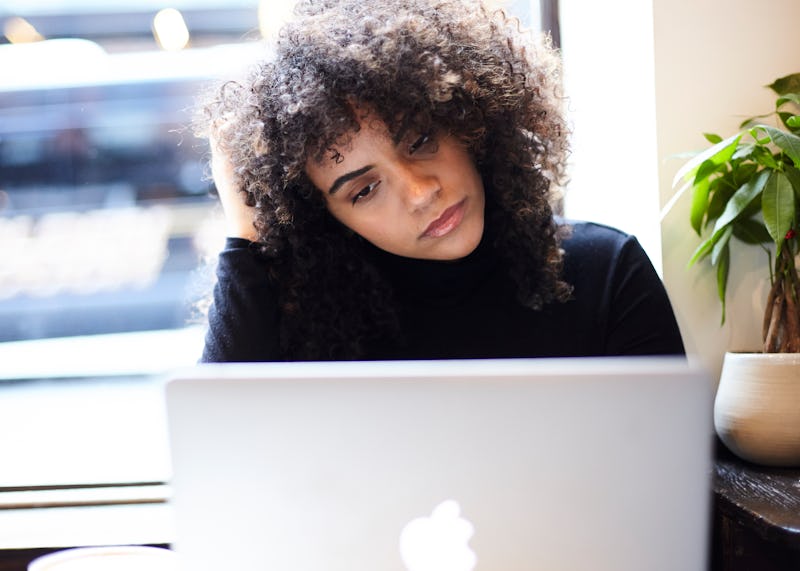 Hannah Burton/Bustle
It's hard to convince a workaholic to take a break while they're working — unless, perhaps, you can convince them it's good for their work. And if you said that, you'd be right. There are many benefits to taking breaks through the day and throughout the year, both for your work and for your well-being. By forcing yourself to work hours and hours uninterrupted, you can end up less productive in the long-run due to burnout.
"Taking Breaks equates to more productivity and, more importantly, more efficient productivity," performance coach Casey Moran tells Bustle. "Studies show that the brain works best 52 minutes on followed by 17 minutes off (break). So, what I advise clients to do is work for 45 minutes to an hour and take 12-15 minute breaks. Everyone is different, and so finding out what works best for you is the most important. The brain, like everything else, gets tired. So, focusing for eight hours straight is not realistic and not healthy. The more you 'push' yourself, the more stress (cortisol) gets released, which lowers your immune system."
Still not convinced? Here are some scientifically-proven benefits to stepping away from your computer and giving yourself some rest and relaxation.