5 Signs Your Frequent Bad Dreams May Actually Be A Nightmare Disorder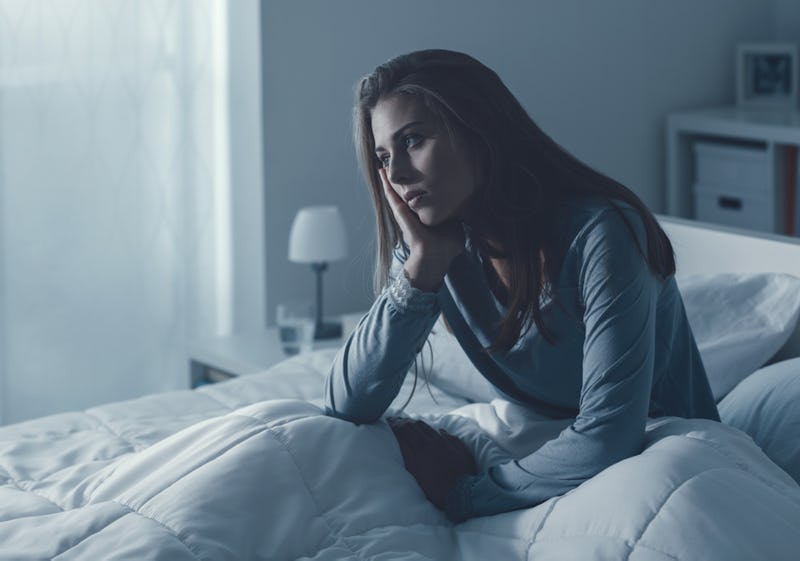 Stock-Asso/Shutterstock
We all have bad dreams occasionally, but if you suffer from frequent, debilitating nightmares, it may be possible that you have nightmare disorder, sometimes called dream anxiety disorder. If you have disturbing dreams that leave you anxious during the day and fearful of sleep, you may be showing signs of nightmare disorder. Although it is somewhat rare, nightmare disorders can have lasting mental and physical effects, and it's worth looking into treating if you experience nightmares on a regular basis.
"Most people experience nightmares throughout life, usually very rarely," sleep doctor Michael Breus, PhD, tells Bustle. "A small percentage of the population — studies suggest around five percent — have nightmares as often as once a week. Nightmares can result from a number of different triggers, including stress, emotional upheaval, and traumatic experiences... According to research, nightmares may contribute to insomnia, daytime fatigue, depression, and anxiety."
Although nightmares can occur as a result of other mental health issues, nightmare disorder is a condition of recurring nightmares that occur separately from substance abuse, PTSD, or any other medical condition. And if your frequent bad dreams are interfering with sleep, it may be best to talk to your doctor. Here are five signs that your frequent bad dreams may actually be nightmare disorder.