7 Unexpected Things That Happen When You Are Pushing Through Sleep Deprivation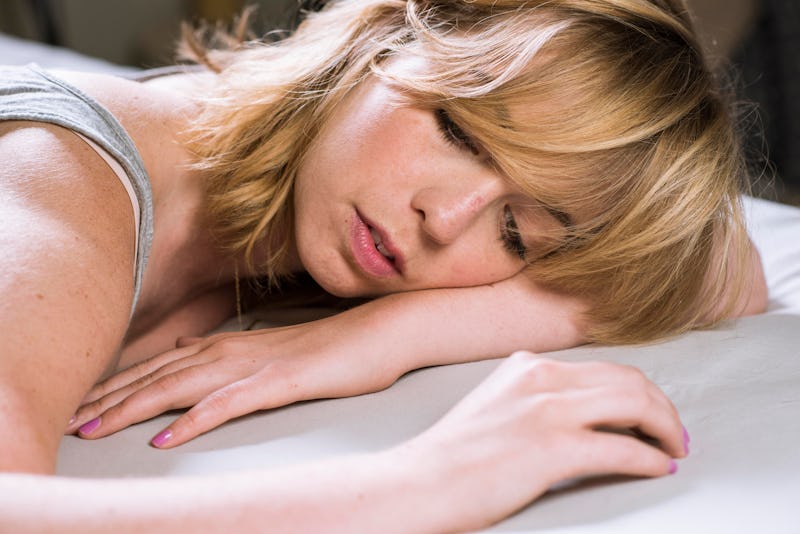 If you're not getting enough sleep, sometimes the response is just to get more caffeine, grin, and bear it. Unfortunately, as you chug coffee and continue your sleepless schedule, you may not be realizing that your lack of sleep is becoming a health concern. The risks of sleep deprivation are much more serious than you may know, and vital to pay attention to.
"The effects of sleep deprivation are quite dangerous, as it interferes with the healing and mental refreshing that good sleep provides," Dr. Benjamin Smarr, National Institutes of Health Postdoctoral Fellow at UC Berkeley and Reverie Sleep Advisory Board Member tells Bustle, "[...] After a single night of sleep deprivation, your reaction time and alertness are equivalent to being at the legal limit of alcohol consumption [...] Sleep deprivation may seem like an inconsequential thing that one accidentally accumulates, but it is a pervasive and widespread public health problem that needs to be taken much more seriously than it is." So, while you may realize that you're groggy, you may have not realized all the other ways your body is responding to its lack of rest.
From motor skills, to metabolism, to concentration, sleep deprivation becomes an issue throughout your whole body. Prioritizing sleep is vital, and dealing with insomnia should become a priority if the issue is not your time in bed, but your ability to fall asleep.
Here are eight unexpected things that can happen when you ignore your sleep deprivation, according to experts.