If You Always Hit An Energy Dip In The Afternoon, These 5 Genius Sleep Hacks Can Help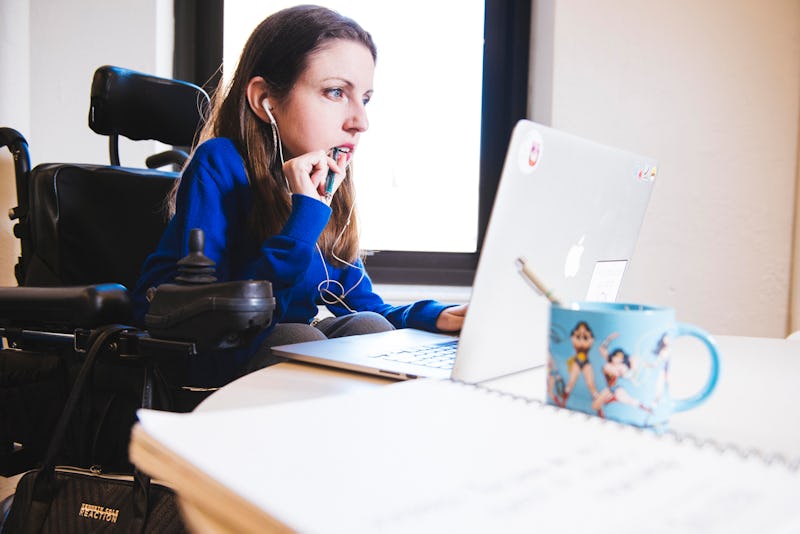 BDG Media, Inc.
The afternoon crash or slump is familiar to everybody who's ever felt like crawling under their desk to sleep at 2:30 p.m. Whether you use energy bars or a caffeine boost to power through, go for a walk or just try to focus on the screen without your eyelids drooping, the afternoon slump is a common part of life — but for some of us, it's more difficult than others. Instead of trying to deal with it when it happens, though you can try these sleep hacks for people who get tired in the afternoons. After all, the foundation for an energized day starts with your sleep the night before.
A certain amount of energy drop in the afternoons is unavoidable due to the mechanisms of the body's internal clock, a system of hormonal signals that dictate when you feel energized or sleepy. Your alertness throughout the day is driven by two things: a chemical called adenosine, which makes us sleepy, and internal circadian rhythms that keep us awake. Circadian alertness, explains Dr. Brandon Peters for Verywell Health, "increases throughout the day to keep us awake and counteract the increasing levels of adenosine. There is a shoulder, or dip, in this pattern in the early afternoon, typically seven to nine hours after waking up. When the alerting signal dips, the underlying sleepiness shows itself, and we feel sleepy."
However, while a little fatigue is understandable, a lot is likely traceable back to other habits, particularly at nighttime. Here's how to use your sleep to banish heavy afternoon fatigue.