5 Ways To Support International Day Of The Girl From Your Own Home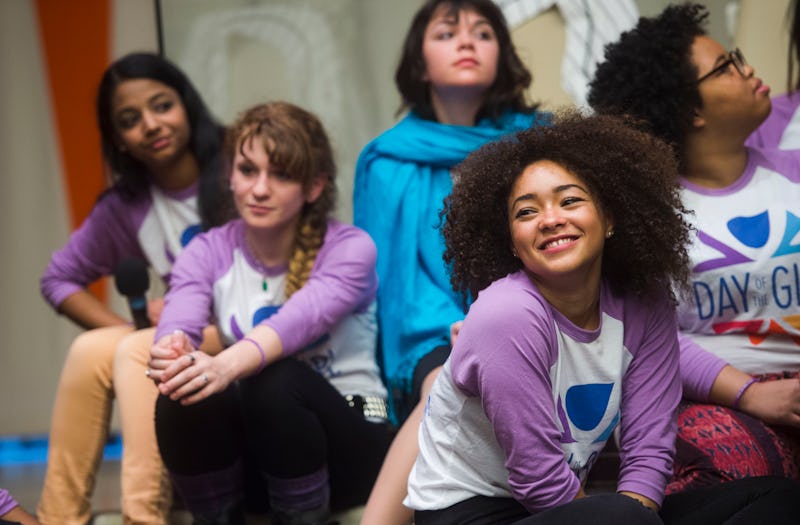 UN Photo/Amanda Voisard
In 2012, the first International Day of the Girl took place. A day to reflect on the achievements of gender equality initiatives and a time to take further action to push forward those goals, Oct. 11 has turned into a truly powerful movement. But there is still much more to be done across the globe. Here's a few ways you can support International Day of the Girl.
This year, the United Nations' theme is GirlForce: Unscripted and Unstoppable. It aims to celebrate the movements led by girls for girls and the progress made in boosting female education and ending child marriage. However, global commitments to improving the lives of girls everywhere are sadly still failing. As UN Women points out, 130 million girls are not given the chance to have an education and, every year, 12 million girls under 18 are married.
When girls do not have a choice, they do not have a life. They do not have a real opportunity to succeed. Reducing your level of takeaway coffees or weekend cocktails by a small amount would leave you with enough money to make a real difference to someone's life. Alternatively, if you're strapped for cash, you can show your support on social media.
Here's how.