11 Ways You Can Support Girls' Education On International Day Of The Girl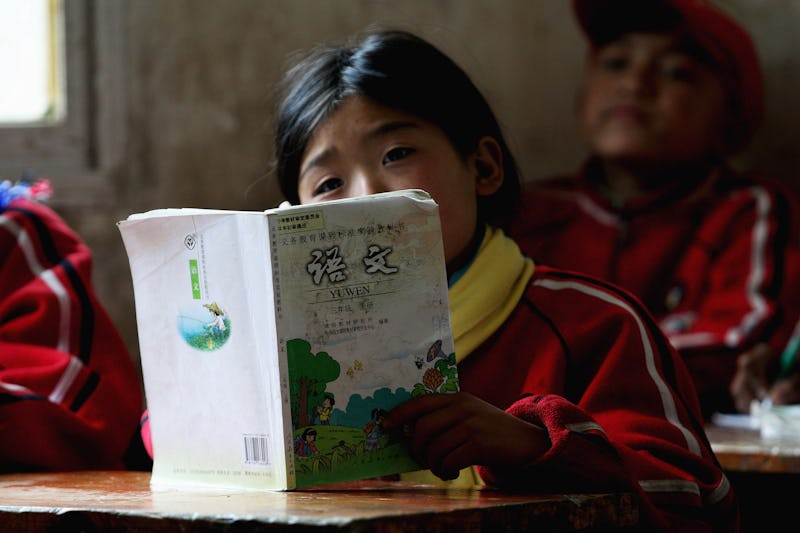 Guang Niu/Getty Images News/Getty Images
Oct. 11 marks the International Day of the Girl (IDG), an annual global observance that celebrates girls' accomplishments and promotes gender equality. On this day, which was declared by the United Nations, and always, you can support initiatives that help girls achieve their full potential — and education is such a crucial component of success. So, if you want to get involved, there are several different ways to support girls' education around the world, through donations and beyond.
It goes without saying that it's important to boost organizations that empower girls, but not as many Americans as you'd expect actually follow through with this. An October 2019 report from the Women's Philanthropy Institute found that, while Americans give a substantial amount of money to charity every year, very little of it goes toward women's and girls' organizations. In fact, the report revealed that only around 1.6% of total charitable giving from Americans in 2016 went to women's and girls' causes in the United States. The bulk of charitable donations went toward religious organizations, followed by educational and human services groups.
It's clear that groups that advance women's and girls' initiatives very much need support — and International Day of the Girl offers the perfect opportunity to help accelerate this investment. This year's IDG theme, "GirlForce: Unscripted and Unstoppable," aims to "celebrate achievements by, with, and for girls" that have occurred since the UN developed major initiatives to promote and protect their rights. You can play a role in celebrating these achievements by backing efforts that make sure all girls have the opportunity to succeed, in the classroom and beyond.