5 Things You Should Never Rely On Your Partner For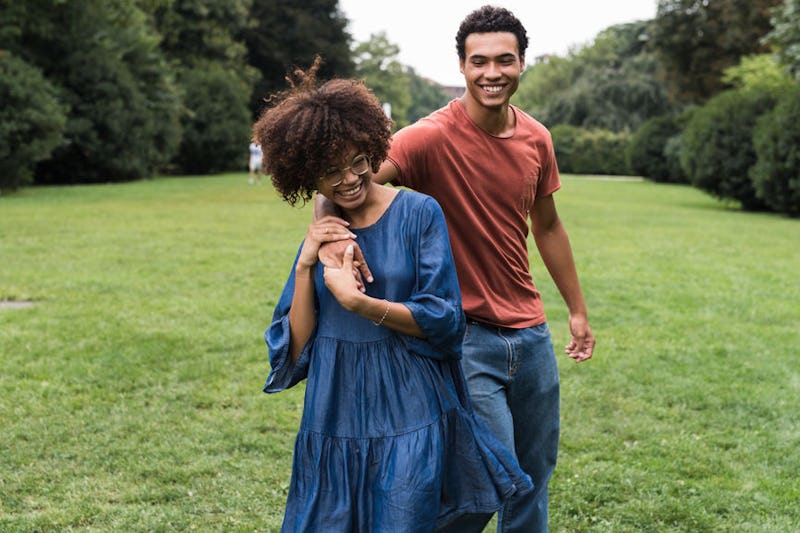 GIC/Stocksy
We rely on our partners for lots of things, from companionship to emotional comfort. But there are some things you can't rely on your partner for, because nobody can provide them but yourself. The good news is that the more self-sufficient you become, the stronger the relationships you'll have with everyone, your partner included.
"A healthy, stable relationship has an interplay between independence and interdependence, between 'me' and 'us,'" relationship therapist Rhonda Milrad, LCSW, founder of online relationship community Relationup, tells Bustle. "Your partner can't provide all the things that you need, and if you put them in the position of having to, before long, resentments grow on both sides. In time, you lose yourself in the relationship, feeling helpless and powerless to embody your own life. Consequently, it is imperative to figure out how to meet some of your own needs and be a partner whose well-developed sense of self enriches the relationship."
While your partner can help you in your personal development, the ability to take care of yourself on your own is a skill that will enhance your life forever, regardless of your relationship status. Here are some things people often rely on their partners for but should learn to provide for themselves.