I Stopped Reading Thrillers — But These 5 Books Made Me Fall In Love With The Genre Again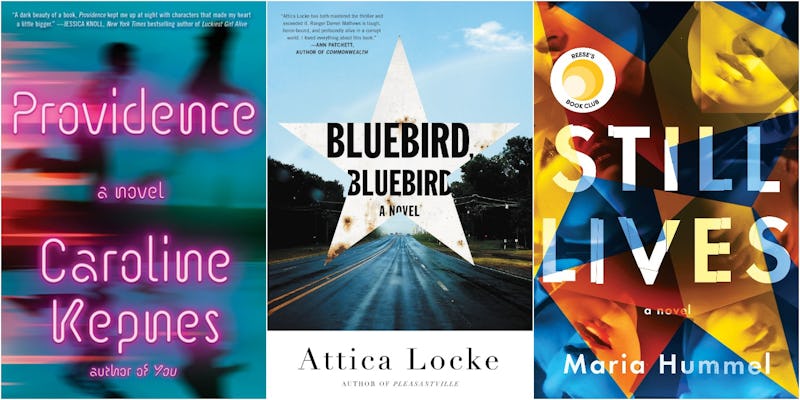 It's heartbreaking to admit, but over the last few years, I have been going through a long and painful bookish breakup with something I once thought was the reading love of my life: mysteries and thrillers. Luckily, however, thrillers and I have begun patching things up again, thanks in part to some truly incredible books that made me fall for the genre all over again.
It was my mother who handed me my first thriller novel, a book by the Queen of Suspense herself, Mary Higgins Clark. I can still remember that first time feeling utterly hooked by a book, of being so intrigued with the story that the world around me just faded away until there was nothing but me and the mystery before me. To this day, I credit that experience with making me into the avid reader and proud book-lover I have become. If it weren't for that early introduction to mysteries and thrillers, I may not have found my favorite hobby, one that I have been lucky enough to turn into a satisfying and utterly rewarding career.
Somewhere along the line, though, I fell out of love with the genre that helped transform me into the proud bibliophile I am today. Maybe it was the pressure in college to read more Literature with a capital L, or the fact that thrillers are misjudged as being too simple and too commercial to be considered anything other than guilty pleasures or beach reads. I can't point a finger to the exact cause, but in my early twenties, something or someone drove a wedge between me a thrillers that lead me to avoid them for years.
The thing is, though, I don't think I ever stopped enjoying the genre, I think I just let the world of book-shaming pressure me into giving up something I truly loved. After all, it was thrillers that showed me how much fun reading could be, that taught me the world was a dangerous place for women, and that proved to me they could survive despite that danger. How could I ever stop loving something so crucial to shaping who I am not only as a reader, but as a woman? The truth is, I couldn't. Like Ross and Rachel from Friends, we just needed to go on a break for me to see how much thrillers really mean to me.
If you, like me, have had a falling out with a genre you once enjoyed and want nothing more than to patch things up, here are the five books that made me love thrillers again. Trust me when I say, they will make you feel the same way, too.