If You're A Vegan Athlete, Here Are The 5 Vitamins You Need Most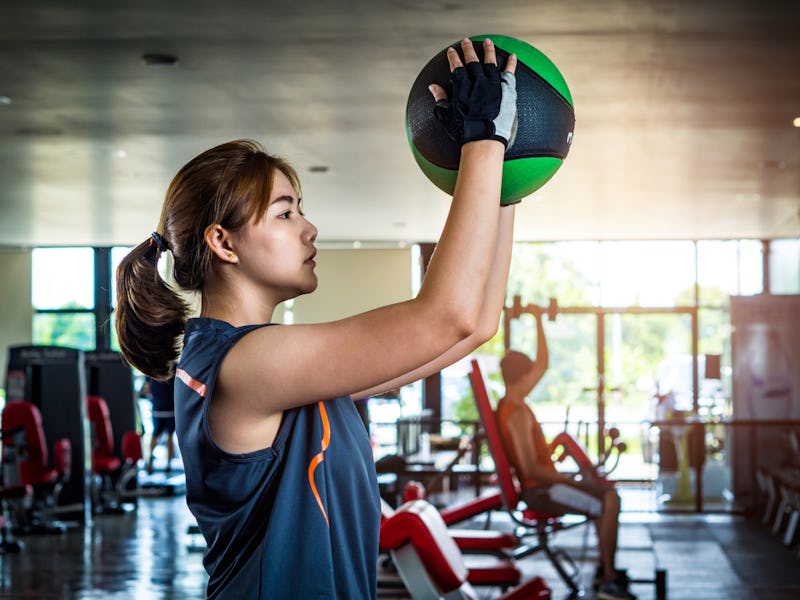 Chatchy4406_Shutterstock
It's a myth that vegan people can't get all the nutrients they need to function as both a person and a high level athlete. As a vegan personal trainer myself, it's been my experience that vegan athletes I've trained pay way more attention to their nutrition than many non-vegan athletes. This attentiveness actually gives vegan athletes an edge in many respects, because they know the importance of fueling their bodies for performance and need to do so in an intentional way. But if you're new to getting your nutrition as a vegan athlete, or even if you're a seasoned vegan athlete who could use a refresher, there are always important things to learn about what your body needs.
"Being an athlete, it is important that you do not have any deficiency in your body that keeps you from performing well in your sport," certified holistic nutrition consultant and founder of Gut of Integrity Stephanie Papadakis tells Bustle. In addition to knowing what nutrients your body needs to fuel your best athletic performance, Papadakis also says that combination is key. Combining beans and legumes with grains, combining grains with nuts and seeds, and combining nuts and seeds with beans and legumes are all ways to get your nutrition in.
So if you want to improve your performance as a vegan athlete, the five nutrients below should help you do just that.