If You Read Before Bed, You Need To Know How It Affects Your Sleep Cycle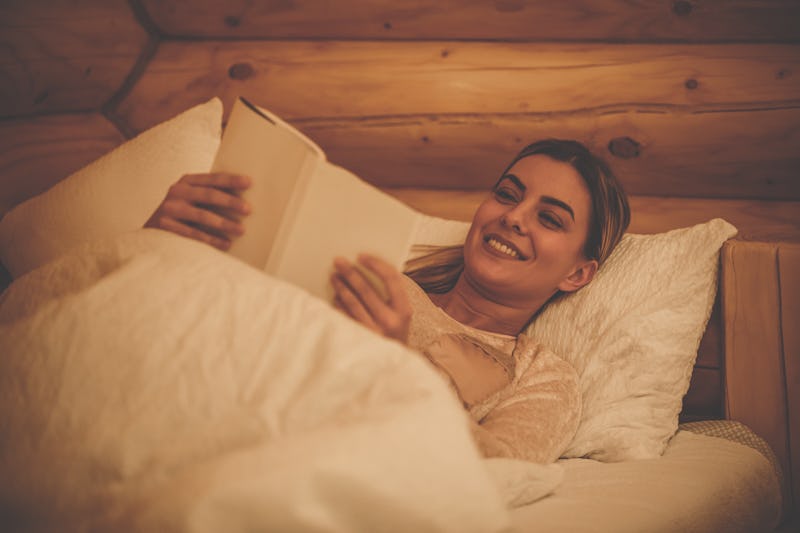 fotostorm/E+/Getty Images
As the saying goes, book-lovers never go to bed alone... but that's not the only reason to read before bed. Studies have show that reading can help you sleep better. (Of course, the exception being those nights when you stay up all night reading because you just need to know what happens next.)
Reading is a great workout for your brain. And just like how going on a run makes your body feel good, reading makes gives your brain a healthy boost. When you're brain is happy, it's better able to do the things it needs to do to give you a good night's sleep.
Anybody who has tried reading before bed will tell you that it really does work. Even if you're just reading for 10 minutes, it makes a huge difference for your mind. Whether you're reading an action-packed thriller or even just the telephone book, it's an easy (and cheap) way to find better sleep. And no matter how busy you are, you have ten minutes to spare.
From one insomniac to another, here are some reasons why reading is a great way to help you sleep better. And after all, isn't reading just the best?