5 Weird Remedies For Constipation That Actually Work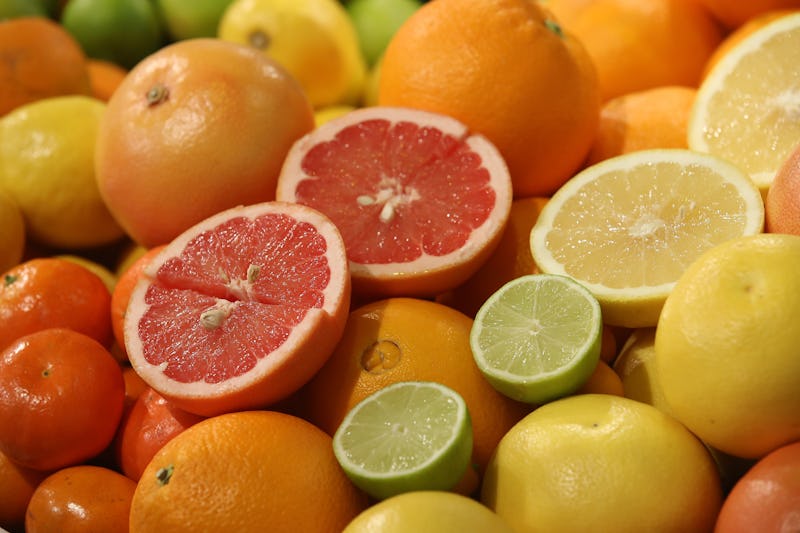 Sean Gallup/Getty Images News/Getty Images
Constipation, or difficulty passing a bowel movement, can strike for a number of reasons: new medication, dehydration, a lack of fiber in your diet, irritable bowel syndrome, or just your digestive system reacting poorly to something you ate. Annoyed by feeling like you can't pass anything through your system? These five ways to get rid of constipation may sound weird as heck, but they actually work.
Most of us know the old-school, reliable ways to cure constipation, including ingesting more fiber, rehydrating as much as possible, and taking laxatives if directed to do so by a doctor; but there are other methods that might be able to help, too.
Women happen to be more prone to constipation, and the hormone release we experience during periods can cause constipation on the regular. Constipation can be chronic, lasting for several weeks at a time, but you're generally considered to be constipated if you have fewer than three bowel movements per week. And it can be uncomfortable and painful, particularly as stools dry out as they lie in your colon, and can be hard and lumpy when you finally get rid of them. If you're seriously constipated, or keep experiencing constipation regularly, you can see a GP to sort out what might be happening. Before reaching for the laxatives, here are a few more off-the-wall, but nevertheless effective treatments that might solve your constipation issues.