The 5 Easiest Ways to Include Vitamin C In Your Skincare Routine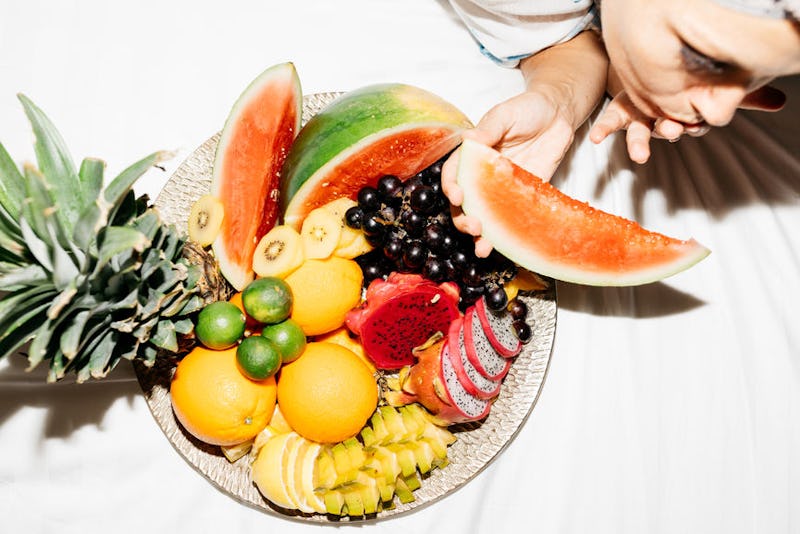 Jesse Morrow/Stocksy
Vitamin C: we all know we should be incorporating it into our diets, but it's become increasingly apparent in recent years that the ingredient is important in skincare, too. It can be used by pretty much anyone, and can solve a multitude of skincare issues, and help to protect against more. But there are so many options these days when it comes to vitamin C, it's hard to know which products and application methods are best. Here are five ways to incorporate vitamin C into your skin routine, from cleansers to masks.
The benefits of vitamin C are seemingly endless, but they include reducing pigmentation, brightening dull skin, and protecting skin from pollution and outside aggressors, as it's a potent antioxidant. Vitamin C can even increase the effectiveness of your SPF, and hence provide more protection from damaging UV rays from the sun.
As well as the many different application options, there are also varying strengths of vitamin C. The ingredient can be a little overwhelming for particularly sensitive skin, so it is best to begin at 10% if you suffer from sensitivity. Skin that doesn't can tolerate something a little stronger, in the 15%-20% realm.
I believe every skin regime can benefit from vitamin C. Keep reading to find out how best to use it.