Your Favourite Pair Of Jeans Will Last For Years If You Follow These 5 Simple Steps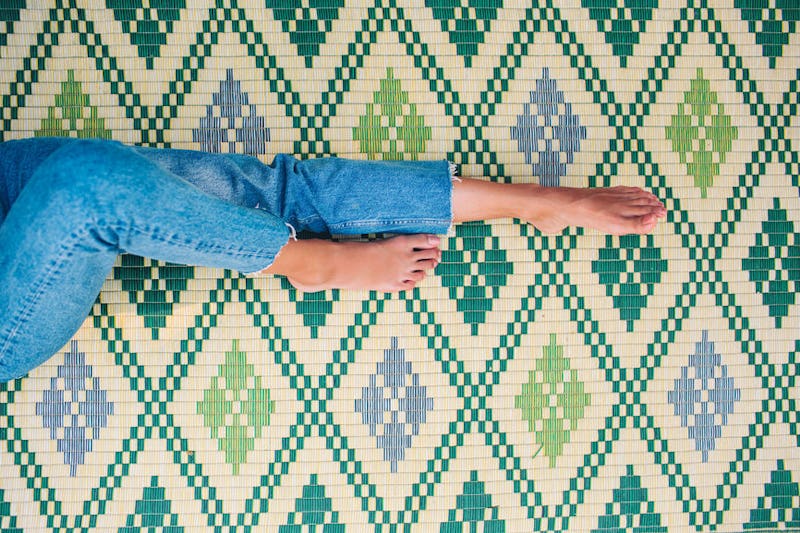 Studio Firma/Stocksy
Jeans are the one wardrobe staple that actually deserve such a definition. No matter where you live or what the weather's like, it's likely that you'll don a pair countless times throughout the year. As denim tends not to be the cheapest thing on the market, finding ways to prolong the life of your jeans makes total sense.
"Your denim will last as long as you are willing to take care of it," Scott Morrison, founder of denim store 3x1, told GQ. I don't know about you but, to me, chucking your jeans on the floor after a hard day's work isn't the most caring move. Neither is throwing them mindlessly in the washing machine without even checking the label.
Changing these lifelong habits needn't be difficult. In fact, increasing the lifespan of your jeans actually requires little effort at all. In short, you should be washing them much less, hanging them whenever possible, and handing them over to an expert when they begin to look a little threadbare.
The following tips will save you money, reduce your energy bills, and lessen your environmental impact. Oh, and you'll never have to wave goodbye to your favourite pair of jeans ever again.