Summer Is Officially Over, So Here's How To Repair Sun Damage To Your Skin & Hair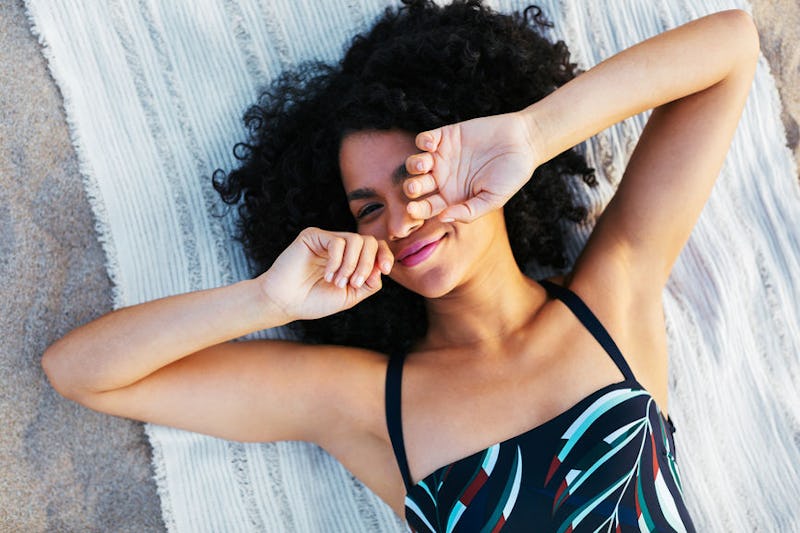 BONNINSTUDIO/Stocksy
It may still be August but I think it's safe to say that summer has well and truly left the UK. You can't moan because the country got more than its fair share of heat this year. Along with all the good stuff that came from constant sun, there were a few downsides too — especially when it came to skincare and haircare. But can you even repair sun damage to your skin and hair, or are you destined to a life of dry skin and brittle hair forever?
I'm happy to tell you that much of the damage is reversible. Over the past couple of months, you may have noticed everything from skin discolouration to dry patches and hair that just never feels the way it should.
All of this is down to a) us not protecting our skin and hair properly, and b) those pesky UV rays. Aside from visiting an expensive dermatology clinic and having all traces of damage removed by lasers, it seems like there isn't much you can do to bring your body's exterior back to full health.
However, experts have revealed the secret ingredients to look out for in skin and haircare products that will say bye bye to sun damage and hello to a radiant you.