These Awesome Hair Masks Will Be Your Saviour If Summer Frizz Is A Struggle RN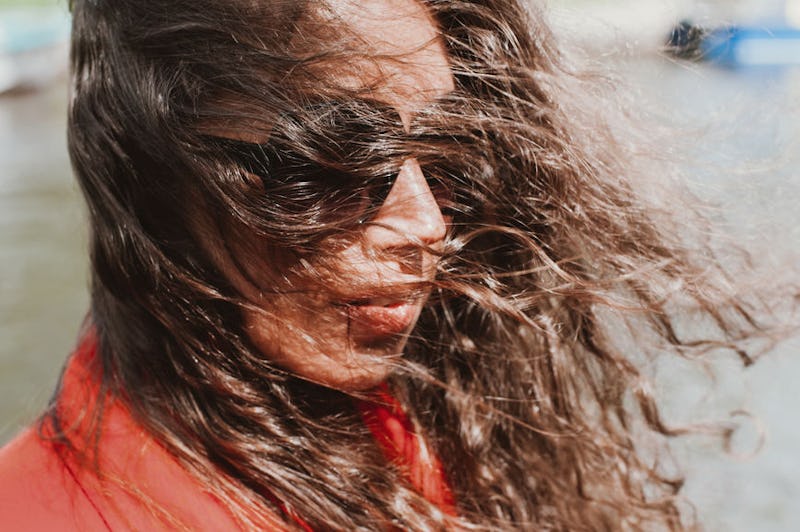 Lyuba Burakova/Stocksy
As someone who loves to be lazy when it comes to their hair, investing in a haircare product is a big deal to me. But I just couldn't deal with the dryness and frizziness that this summer has rained down on me. Joke, there's been no rain. But there has been a whole lot of humidity, which is just as bad. Fortunately, there are hair masks to prevent frizz.
Unlike your usual shampoo and conditioner, hair masks are intended to be left on for several minutes and aim to revitalise your hair, giving it that salon-worthy look. A little hairdressing birdie told me to basically ignore the directions on the label and leave hair masks on for as long as possible — overnight if you can.
Although a few can set you back £30 per tub, you only have to use them once a week and should do so sparingly as a little really does go a long way. I like to reserve judgement until I've tried something out for myself but I was really surprised at how different my hair looked after using a hair mask just once. It was automatically shinier and much easier to style as well as being (almost) frizz-free.
Don't panic if you're on a tight budget though as several high street names have come up with products that you can buy for less than your daily lunch.
Here, I've picked out the top rated hair masks that are guaranteed to undo any damage this summer has caused. Of course, there are plenty on the market so maybe try a few to see which one really works for you.