The Hot Link Between GoT And Your Sex Life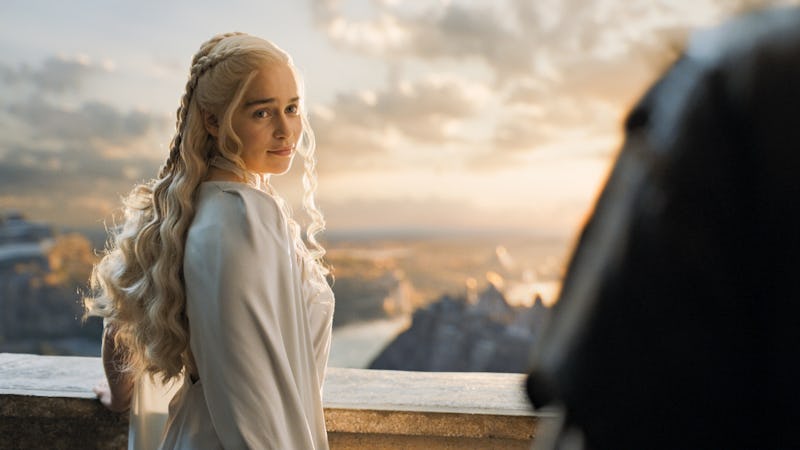 Courtesy of HBO
Blending passion and betrayal with otherworldly intrigue, Game of Thrones keeps millions waiting with baited breath each week to watch the drama unfold. And since the show has historically included a heavy dose of carnal engagements, sex and Game of Thrones make perfect bedfellows — whether that means using the show for sensual inspo or indulging in sexy GoT-inspired products.
Throughout the past seven seasons of GoT, the writers have offered us a bevy of intimate encounters, ranging from the cruel and cringe-worthy (Jaime and Cersei anyone?) to the dangerous and delicious (too many to mention). Although some folks have tried to rank the best Game of Thrones sex scenes, your fave really depends on which team you're on. Like, say, if winter makes you come, then Jon Snow and Ygritte's steamy cave romp might top your list, while those who favor redemption narratives and smashing gender roles might prefer Missandei and Grey Worm's most recent coupling.
But whatever makes you want to bend the knee to worship at the throne of desire, the fact remains: Game of Thrones is forever stitched into the fabric of our sexual imaginations, and that's definitely not a bad thing.
Here are five hot links between sex and GoT: