5 Zodiac Signs That Are Most Likely To Break Up With Someone Quickly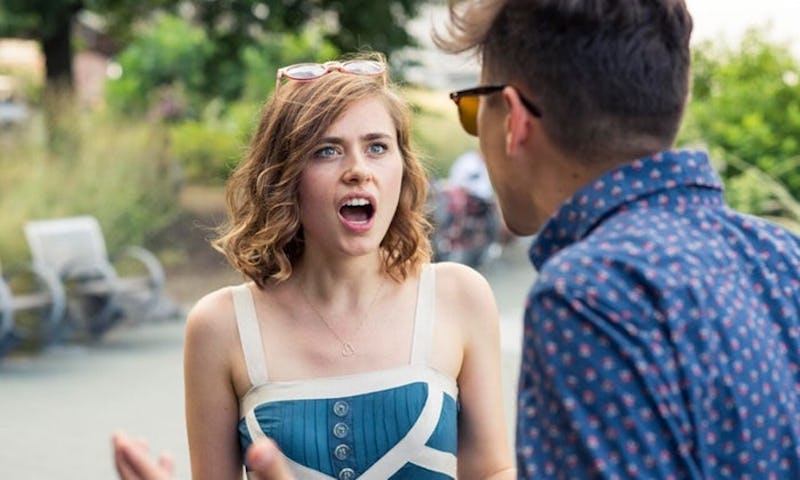 BDG Media, Inc.
Being quick to break up with someone can say a lot about a person's personality. Forgiving and forgetting is not as easy for some. So if you're wondering how zodiac signs handle breakups, then starting with these five signs that may be the quickest to break up with someone might provide some insight.
From being good at standing up for themselves, to struggling with forgiveness, there are all sorts of personality traits that may make an impending breakup happen a bit sooner. Astrology can help you understand how these traits work.
Even so, breakups are incredibly difficult. Being quick to break up with someone doesn't mean that this isn't true. "Relationships are complicated," astrologer Lisa Stardust tells Bustle. "Giving yourself fully to another is challenging. When a relationship isn't working out, some of us opt to stay, while others jump ship, abandoning what's not working in hopes for a brighter future with another. Your sun sign can give you a minor indication of these tendencies." It may seem difficult or impulsive from afar, but having the kind of personality that can walk away from something that is no longer doing you any good, however, can be a really positive trait.
Here are five zodiac signs that can be the quickest to break up with someone, according to astrologers.