7 Productive Things To Do After A Breakup That Actually Help You Heal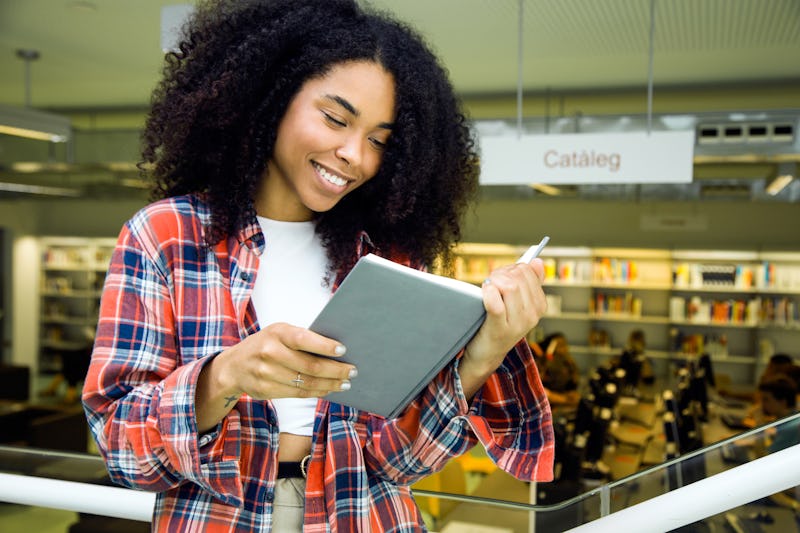 nenetus/Fotolia
When you've just gone through a painful breakup, it's natural if your first reaction is to want to hole up in your bedroom — lights off, under the covers, ice cream pint in hand. But while wallowing immediately after a breakup is totally normal and healthy, there is such a thing as too much wallowing. So how can you tell when it's time to turn off the TV, take a shower, and start looking for productive things to do after a breakup that can help you *really* start the healing process?
"You have to allow time to feel and heal, [but] where things get a bit dicey is when the wallowing is affecting your job, health and general well being," Lisa Concepcion, dating/relationship expert, founder of LoveQuest Coaching and creator of the 90 Day Post Break Up Detox, tells Bustle. "When you're waking up in the night in a panic, unable to sleep, eat, focus — and coworkers, friends or family notice — then you've entered a wallowing danger zone which can lead to depression if you're not careful to take some action."
Simply put, too much wallowing and reflecting on the past is unhealthy, and if you constantly give in to those feelings of sadness without looking for ways to fill your time with healthy, positive experiences after a breakup, it can prevent you from moving forward and growing as a person. That's why it's so important to find fun, fulfilling, and productive activities that will bring you some much-needed joy after a breakup.
"Being productive and structured gives you a sense of consistency and safety after having the upheaval of the breakup," Concepcion says. "Think about it, people break up and after feeling blah for a few weeks, something kicks in where they want to be productive. They want to take care of themselves. They start to look at their day and realize they have all this time and want to get stuff done!"
If you're looking for ways to fill your time after a bad breakup, here are seven productive things you can do that can set you on the fast track to healing, according to experts.