These 5 Zodiac Signs May Actually Have Luck Looking For A Job During This Mercury Retrograde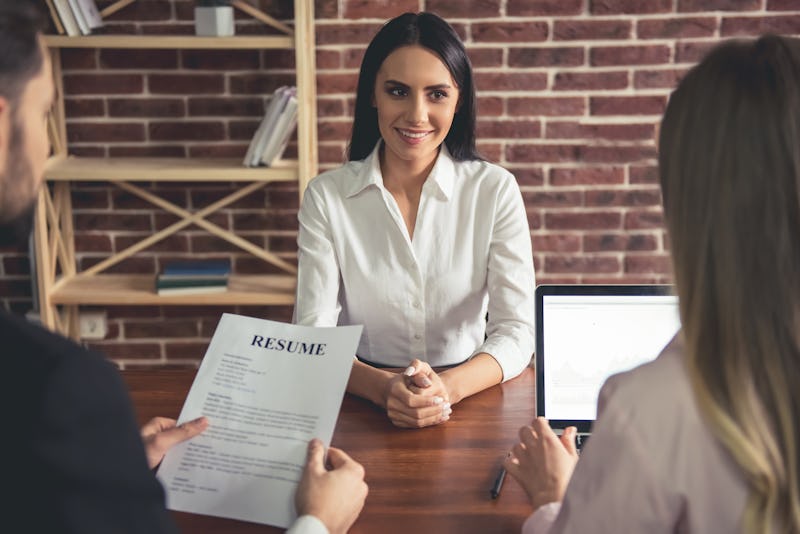 Shutterstock
If you haven't noticed, Mercury is once again in retrograde. This time, it's from Jul. 7, 2019 to Jul. 31, 2019. Ahead of the entire zodiac are three glorious weeks of travel delays and technological woes thanks to the communication planet's "backspin." These woes can also extend to jobs, and during Mercury retrograde, astrologers typically caution against a career change. However, there are five zodiac signs that should look for a new job during Mercury Retrograde in July 2019, because despite the planet's backspin, luck may be on their site. Besides, it doesn't hurt to check Indeed every five minutes for that dream job. If you're one of these zodiac signs, after you spruce up your resume and edit it — at least five times — this could be the perfect astrological time to look for a new job.
Generally, it's advised to reflect during Mercury retrograde instead of take action on the future. But this reflection could also mean returning to something. Like, a certain career path. Celebrity astrologer Kyle Thomas tells Bustle, "Mercury Retrograde is all about the past — returning to old projects, old coworkers, old companies, old bosses. If you're "returning" in any way, you're in luck. This could also be if you're returning to an older industry or career path that you haven't focused as much in recent times upon." Plus, summer 2019's retrograde is uniquely lined up with July's eclipse season meaning ~change is in the office air~.
Seeking a new job could actually deliver you to your best career self during mercury retrograde summer 2019. "Eclipses bring change, whereas Mercury Retrograde wants us to pause before making a change, and this will be a welcomed pause which we can all use to ensure we are stepping forward into a more authentic future, rather than one that is old, overdone, and not for our highest growth," astrology site Forever Conscious wrote. Once Mercury turns direct, you could find yourself in a satisfying new position.