5 Zodiac Signs That Shouldn't Text An Ex During Mercury Retrograde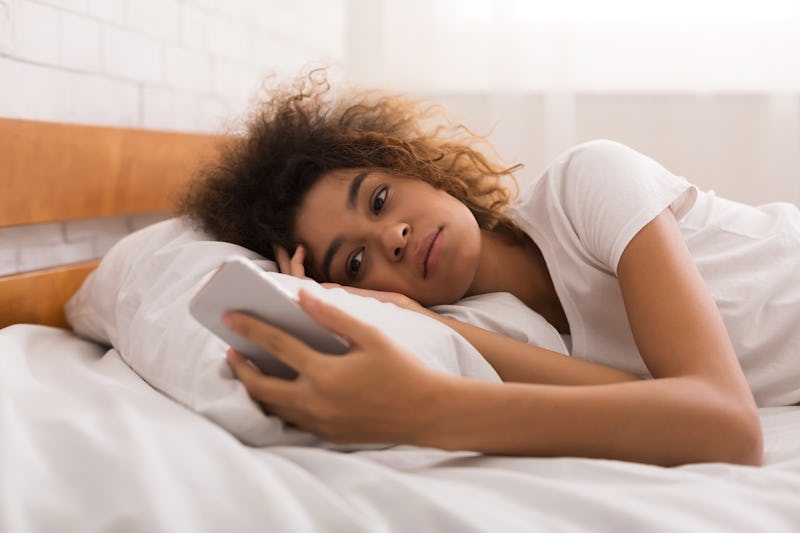 Shutterstock
Before you hit send on that carefully selected meme you know your ex would totally appreciate, just remember that Mercury retrograde is here. When the planet of thinking and communication moves backwards, it's common to reflect on past relationships. But just because you're thinking of an ex more than usual doesn't mean that you should hit send. In fact, astrologers say there are five zodiac signs who really shouldn't text an ex during Mercury retrograde.
If you've ever wondered why exes tend to pop back into your life during Mercury retrograde periods, astrologer Aubrey Thorne says it's a time to "review the past, do little life audits, and rethink our lives, ideas, and plans." As a result, you might think back on the lessons you learned from past relationships and feel the need to reconnect with an ex.
Whether you can successfully get back together with an ex during Mercury retrograde depends on your birth chart. While Thorne says we're all susceptible to the challenges that come with Mercury retrograde, some signs will be affected more than others. According to Thorne and astrologer Clarisse Monahan, these five zodiac signs shouldn't text an ex during Mercury retrograde.