There's An Astrological Reason Why You Keep Getting Back Together With Your Ex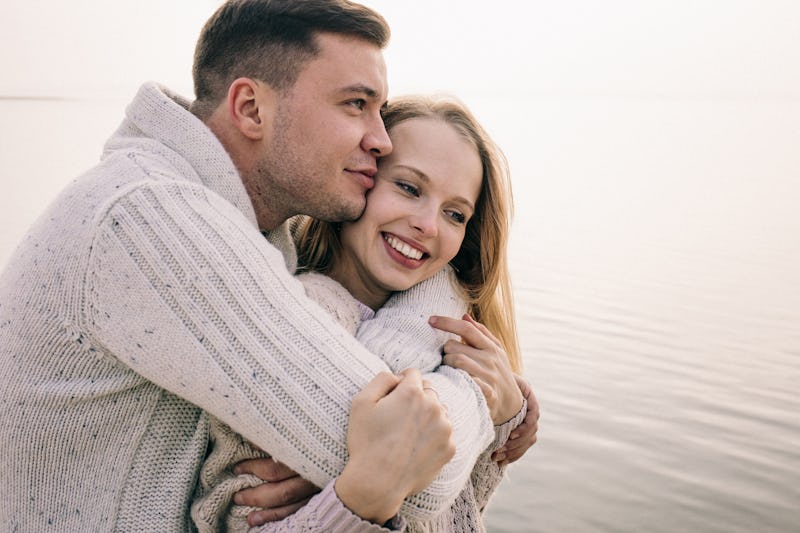 Shutterstock
No matter how bad the breakup went or how toxic your dynamic is, rekindling things with an ex always seems way more appealing than getting out there and finding someone new. If you keep getting back together with an ex, there are astrological reasons behind it. Chances are, you're probably all too familiar with one of them.
"There are many reasons why a person would go back to their ex," Elisabeth Grace, astrologer and author, tells Bustle. Astrologically speaking, Mercury going retrograde is one of the biggest ones.
When Mercury is in retrograde, communication is the absolute worst, phones and computers stop working properly, and travel plans go haywire. If that weren't enough, it can add more chaos into your life by bringing exes back out of nowhere.
According to Grace, Mercury refers to how we need to think and communicate. "When that planet appears to move backwards from our perspective on Earth, it suggests an opportunity to review, rethink, and reconnect," she says. "I have many cases in my files of clients who have reunited with someone from their past during a Mercury retrograde."
While Mercury being in retrograde is one of the most well known astrological reasons behind why people go back to exes, it isn't the only one.