These 5 Zodiac Signs Will Be Affected The Least By This Year's Summer Solstice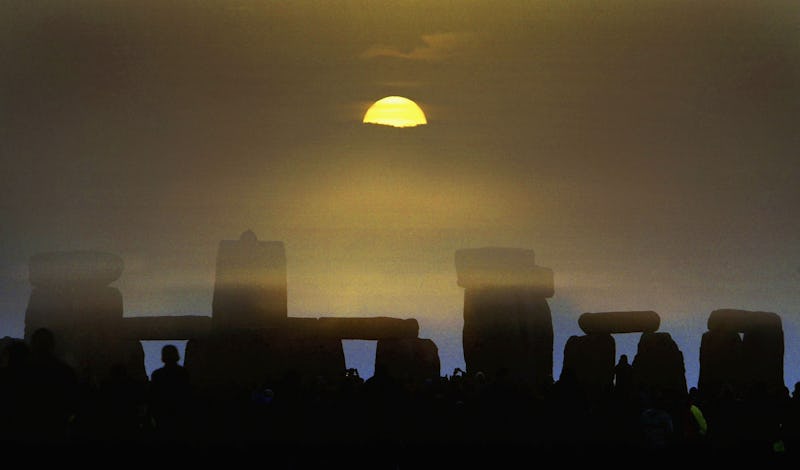 Ian Waldie/Getty Images News/Getty Images
The summer solstice isn't just another day on the calendar — it's a shift in seasons. And because of this grand transition from spring to summer, solstices are considered astrologically significant. While some signs may feel the change strongly, others might be unaware a transition even happened at all. The zodiac signs that the 2019 summer solstice will affect the least will move into the new season without anything ~major~ happening.
The summer solstice occurs on Jun. 21 in 2019 which also happens to be when the Sun shifts into Cancer. As the seasons change and Gemini season makes way for the crab, a whole bout of energy comes with it. While some signs may feel spiritual significance, for these signs the summer solstice might just be the longest day of the year.
But if you're a Leo, Sagittarius, Scorpio, Aquarius or Taurus, that doesn't mean that you can't reflect on the summer ahead and what it might mean. According to Wyld Witchery, "this is the time to seek right action, to choose to walk in alignment with your beliefs. Now is the time for you to look at the grander scope of your life and spiritual path and take note of what is out of alignment. What doesn't serve you?" We're all at least a little bit affected by major shifts. Make the most of this time to reflect upon your vision board and manifest!