These Are The 6 Most Important Anal Sex Tips For Beginners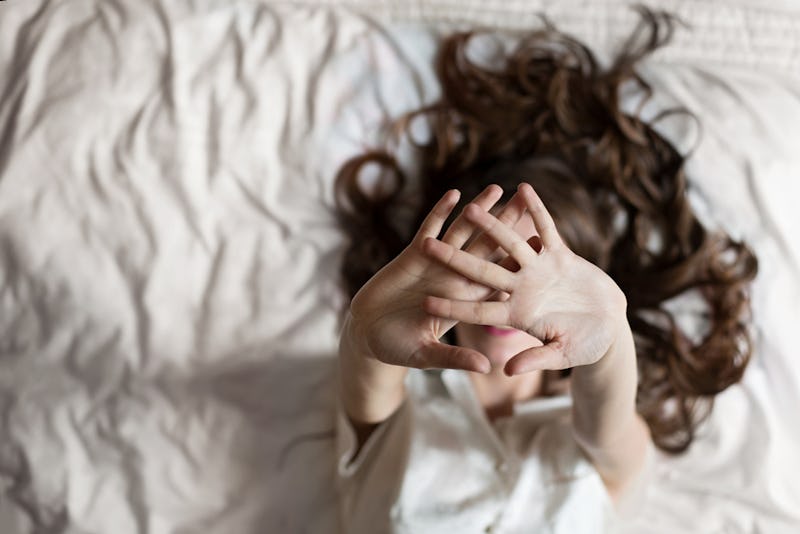 Harbachova Yulia/Shutterstock
Anal sex is the sex act that I, as a sex educator, get the most questions about. People are very interested in butt sex! But the mechanics of it are definitely a little more complicated than vaginal intercourse or oral sex, so it makes a lot of sense that people need some beginner anal sex tips.
Before we go into the details, let's quickly talk about anal sex, gender, and sexuality. We seem to have gotten to the point where cisgender men and women are cool with anal, typically as long as the woman is the receiving partner. But when it comes to the man in an opposite-gender couple being the receiving partner, we're still a long way from total cultural acceptance. Sure, Abbi on Broad City introduced the masses to pegging, but there are still plenty of guys out there who are really, really opposed to the idea of putting something in their butt. This is a totally valid opinion to have, but plenty of straight guys miss out on prostate stimulation because they think it says something about their sexuality that they're not comfortable with. (For what it's worth, if a woman is putting a dildo or a butt plug in your butt, and you identify as a man, that's heterosexual sex.)
The truth is, every body — of every gender — has a butt, as sex toy company b-Vibe put it. One of the many great things about anal sex is the fact that you can be of any gender and do it. So how can you live your best anal sex-filled life? Here are six tips on making sure it all goes smoothly as you explore this kind of sexual play.