6 Books The VP Needs To Read About Repro Rights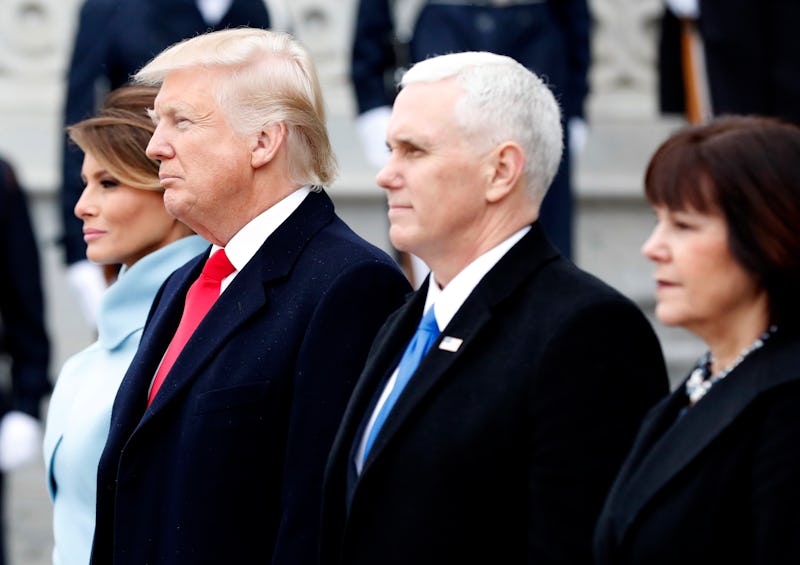 Pool/Getty Images News/Getty Images
On Jan. 27, Vice President Mike Pence stood before a crowd gathered for the March for Life and called for the pro-life movement to be a compassionate "movement that embraces all, cares for all, and shows respect for the dignity and worth of every person." I've got six books Mike Pence needs to read about sexual health and reproductive rights, because he needs to know that abortion is compassionate, and that denying women rights over their bodies is not granting them dignity.
As the Governor of Indiana, Mike Pence didn't endear himself to women who have the audacity to believe that they know more about their bodies than the government. After he signed a law requiring aborted fetuses to be buried or cremated — a provision becoming shockingly more popular around the country — women across Indiana began calling his office to update him on the status of their cycles. The so-called Periods for Pence initiative never went quite so far as similar efforts in Texas, but the menstrual activists' campaign highlighted Pence's ignorance about vaginal health.
Not having a vagina or uterus is no excuse for not knowing how the female reproductive system functions. Mike Pence obviously needs to read about sexual health and reproductive rights — broadly and deeply. Here are the six books he should start with.